Homeowners and businesses hit by the massive floods that have swept the UK are underinsured by as much as £1bn, accountancy firm KPMG has claimed. In a new report the firm put the overall cost of the dramatic floods that have inundated swathes of Britain at over £5bn.
Estimated cost of UK floods
Underinsured: £1bn
Insurance payouts: £1bn - £1.5bn
Flood defence repairs: £2bn
Council repairs: £750m
Total cost estimate: £5.25bn
As the country braces itself for Storm Frank and more bad weather going into the new year, it is estimated that those affected will claim between £1bn and £1.5bn in the wake of the floods. A further £2bn will be spent repairing flood defences, and up to £750m by local councils.
This in addition to the £1bn shortfall not covered under insurance policies pushes the cost above £5bn - almost a third higher than the last comparable floods eight years ago.
"The scale of the flooding over the last few weeks has seen communities across large sections of Northern England, Wales, Scotland and Ireland severely impacted. In 2007 when a similar pattern of flooding hit, total insured claims were £3.2bn," said Justin Balcombe, KPMG's UK head of general insurance management consulting.
Balcombe suggested that the limits to insurance policies is a result of people feeling the effects of the recession and opting for reduced insurance premiums. "We believe that there is a serious level of underinsurance and would estimate this economic impact to be as significant as the insured event, to the tune of an additional £1bn," said Balcombe.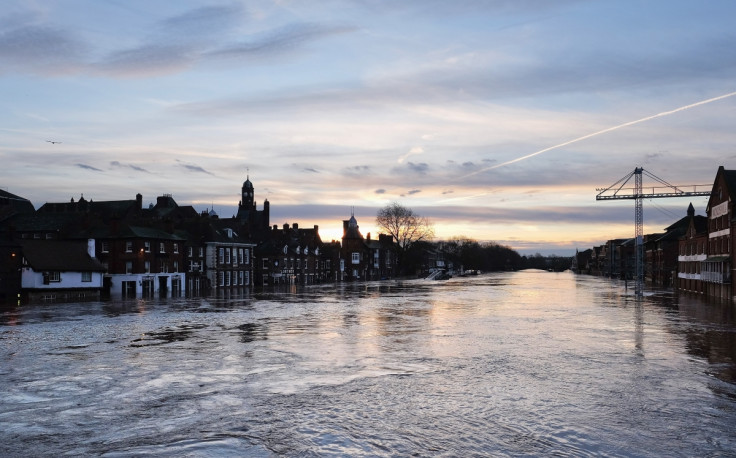 The Association of British Insurers (ABI) has given out advice to those affected by Storm Frank, telling people to "heed any warnings from the emergency services and the Environment Agency" and advising homeowners to park cars in garages or away from trees and to move valuables upstairs or to higher positions.
Mark Shepherd of ABI said "Bouts of bad weather seem to be queuing up to hit parts of the UK at the moment so insurers remain ready and able to help homeowners and businesses pick up the pieces if bad weather strikes. Keeping a close eye on weather forecasts and official warnings should help us all be as prepared as possible."