A police force has begun an unlikely alliance with a number of motorbike clubs in West Yorkshire in a desperate effort to protect the homes and valuables of flood victims from looters. "Sickening" thieves have been targeting those left homeless by the devastating floods that hit the north of the UK over the Christmas period, with police saying valuables left outside properties to dry off were being stolen.
Flooded businesses and evacuated homes in West Yorkshire have been broken into by opportunistic thieves, while a school was also reportedly looted. An increasingly overstretched West Yorkshire Police force said it was now receiving help from several local motorbike clubs from the Bradford area who began carrying out patrols to keep the area safe.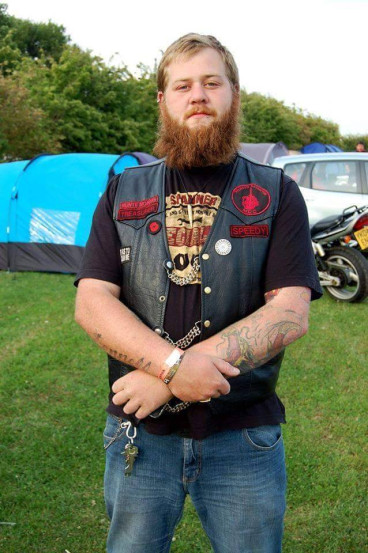 A statement published by the police force on 28 December said: "As the clean up of Mytholmroyd, Todmorden and Hebden Bridge continues, we are being made aware of persons attending the area and removing items which are being left outside properties either for disposal or to dry out. In order to ensure the safety of empty properties in the area additional police resources have been drafted in from other districts and areas.
"In addition to this, several motorcycle clubs from the Bradford and surrounding areas have volunteered to patrol the area as extra eyes and ears on the ground."
Bikers from Bradford began patrolling on 27 December, with club members saying they were "disgusted" by the reports of looting. Travelling in cars and on foot – as motorbikes were deemed too dangerous on flooded roads – they have patrolled around the heavily flooded West Yorkshire towns of Todmorden, Mytholmroyd and Hebden Bridge where many residents have had to leave their homes unguarded.
Kath Dearden, 54, from Pyeratz Motorcycle Club (MCC) based in Bradford, was the first to organise a patrol. She told IBTimes UK: "I came up with the idea because I'd heard someone say their flooded home had been looted.
"It was disgusting. They had been told by the insurance company to leave their belongings outside while they assessed the damage, and a thief came and stole them. People have gone through hell here.
"A few of us bikers wanted to help so we've been patrolling the towns and helping secure buildings since Sunday. Last night we chased away a couple of people trying to steal some fridges and cookers left outside flooded homes. The looters come in vans and throw everything in the back before driving off.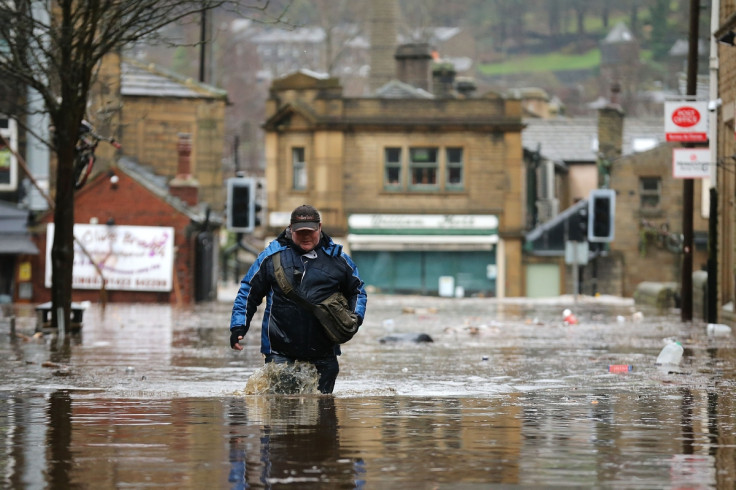 "The police are being run off their feet and they've welcomed our help, as have the local community. We are just making our presence felt, nothing more than that. We just want to help out."
The bikers, now numbering about 30, say they have been welcomed with open arms by the local communities they visit, with residents offering them tea and food in return for their help. They say just last night they helped disrupt the looting of Calder High School in Mytholmroyd, a town they said had been left looking like it was "in the Blitz" due to the floods.
Lloyd Spencer, leader of the Drifters Motorcycle Club in Bradford, told IBTimes UK: "We're not vigilantes but we provide a visual deterrent to anyone who is thinking about looting. It's pitch black in some of these towns as there's no street lighting anymore. We are just trying to ease people's stress. One of our members had her new business wiped out by these floods so it's hit our club too."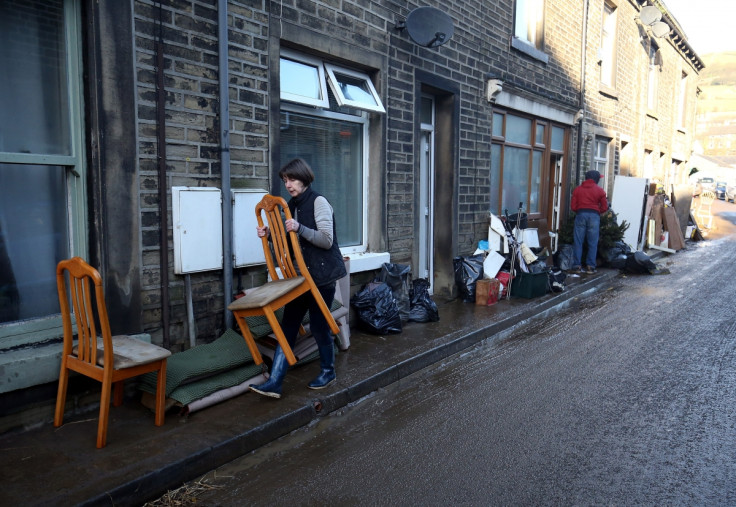 Fellow Drifters member Dave Cariss, of Low Moor near Bradford, added: "We heard there were scumbags looting in the area so I posted something on Facebook to ask for volunteers to help patrol the area. The response has been overwhelming. We have about six four-by-fours with torches patrolling in the night. We're also helping with the clean up and people have welcomed us with open arms."
In total, four local motorcycle clubs have been involved in helping protect the towns from looting. The united group of bikers will be meeting in Mytholmroyd again this evening where they will set off for another nightly patrol.
Carl Fennell, 26, club secretary of Bradford's Nuntii Mortis Motorcycle Club, said: "It's sickening to see the looting. These are people lining their pockets by taking from people who have lost everything. We are just doing our bit to help the community. We may look scary but we're the nicest people you can meet. We're not vigilantes – we are all about peaceful measures. But if there's a legal, non-violent way to detain any looter we will."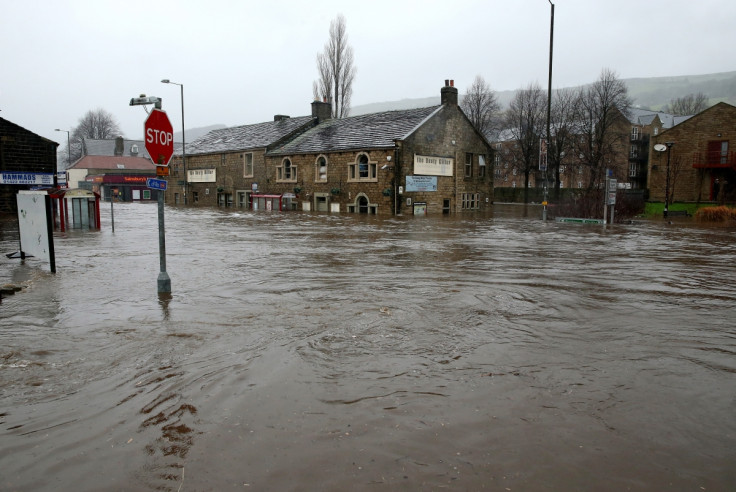 As residents and business owners in towns like Mytholmroyd continue to count the cost of the recent flooding, many have taken the time to praise the "amazing" community spirit shown by their neighbours – and by the bikers.
Mytholmroyd Community Centre took to Facebook to thank the motorcycle clubs' support, saying: "I'd just like to say a huge thank you to the amazing biker community that are on patrol at night on security duty at the centre and around the village helping to keep our properties safe. Thank you so much."
Keri Lindsay, owner of Riverside Cafe in Mytholmroyd, added: "As a business owner of Riverside Cafe, I could not be more grateful. I have just checked myself but will sleep sounder knowing [the bikers] are there."
One business unable to fend off thieves was a bicycle shop in Todmorden. The owner took to Facebook to express its shock after finding it had been the victim of a burglary on 27 December. The owner of Cycle Factory in Der Street wrote: "Struggling for words here. We got flooded on Saturday as did a lot of people. Last night we were robbed by the scum of the earth praying on flood victims. Some new in boxes some customers bikes some reps bikes."
Further flood warnings have been issued in the north of the UK with the approaching Storm Frank ready to hit already affected areas in the evening of 29 December. The Met Office has issued 51 flood warnings for England and Wales, nine of which are severe.