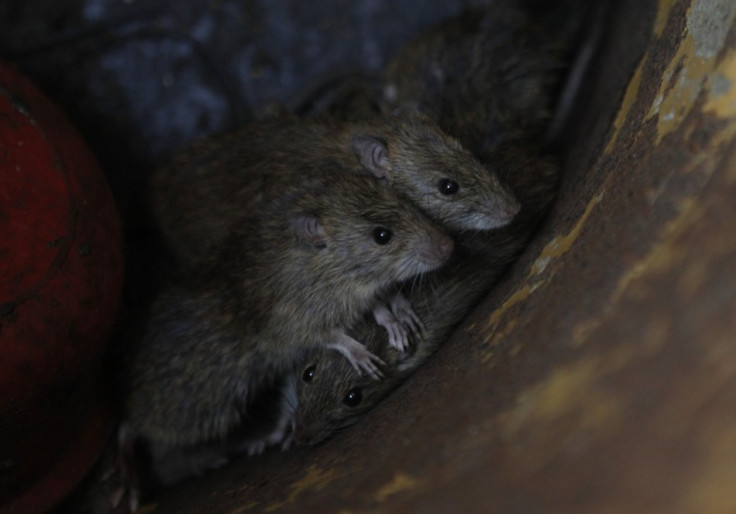 Health experts have warned homeowners to protect their homes against "huge numbers" of rats flushed out of sewers by the heavy rain and floods drenching the country.
The Chartered Institute of Environmental Health (CIEH) said people should block up holes around their homes and remove waste food in an effort to reduce the potential of rat infestation.
The pest control industry has estimated that the number of call-outs for rat-catchers in flood-hit areas is up by 25 percent, as rats flushed out of sewers start to invade homes.
CIEH director Julie Barratt said: "We know huge numbers have been washed out. Where sewers have flooded there have been a lot of 'rat casualties'."
Barratt urged homeowners to block up holes which could allow rats in, and make sure they do not leave food lying around.
She said: "It's important people remember when throwing food out to try to keep it out of the way of pests. The more we can do to keep them dislodged and on the hoof, the better it will be."
The Health Protection Agency suggested that families should put rubbish in hard bins and keep bags away from the home. Officials have warned householders against approaching rats and said that dead rats should be picked up with plastic gloves and disposed of in plastic bags.
The National Pest Technicians Association (NPTA) said that while the number of reported sightings of rodents had increased, that did not necessarily mean that the overall rat population was growing.
NPTA vice-chairman Adam Hawley told the BBC: "We're having an incredible summer of rain, and the sewers and drains are not coping with the amount of floodwater that inevitably flushes the rats to higher ground.
"With that, rats are trying to find some sort of dwelling to live in - they try to move into garages or sheds or lofts to get away from the floodwater.
"The knock-on effect is, potentially, that people's dwellings are getting rat infestations."
Brown rats are known transmitters of a number of diseases, including Weil's disease, which can lead to jaundice.