UK floods: Scotland to bear the brunt of further downpours after record December rainfall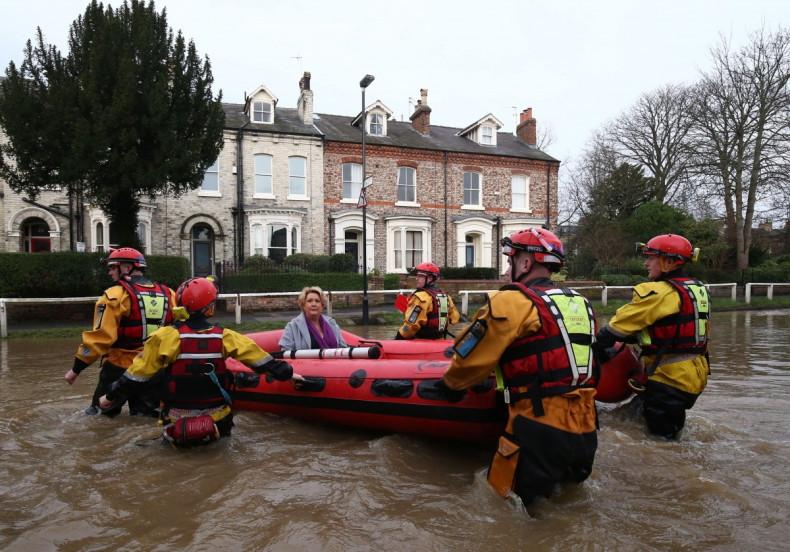 Scotland is bracing itself for torrential downpours as the UK continues to be drenched by record rainfall. North England was hampered by floods over Christmas and New Year after Storm Eva and Storm Frank brought with them dangerous rising waters.
Meteorologists are now predicting parts of eastern Scotland will be potential flashpoints as rain falls upon already sodden ground. An Amber warning – advising residents to "be prepared" – warning is in place for large parts of the region, where some parts are likely to see over 20cm of rain between Saturday and Monday. The steady and persistent rain will fall on ground that is already saturated, bringing the risk of further flooding and disruption to travel and utilities.
Frank Saunders, Met Office chief meteorologist, said: "We expect heavy and persistent rain to affect parts of eastern Scotland over the next few days, and have already issued National Severe Weather Warnings for its potential impacts.
"Everyone should be aware of the potential for disruption in places from further flooding especially in areas such as Perth and Kinross, Angus and Aberdeenshire where Amber 'be prepared' warnings are in place.
"The weather continues to be unsettled at the moment and we advise everyone to stay up to date with the latest Met Office forecasts and warnings and find out what to do in severe weather so they can plan ahead for the expected weather before it arrives."
Scottish Transport Minister Derek Mackay said commuters should check their travel plans before leaving.
Further poor weather comes after the Met confirmed December saw record-breaking rainfall and temperatures. The UK mean temperature over 1-29 December was 8C, which is 4.1C above the average for the month. The previous record was 6.9C in 1934.
It was the wettest December on record for Scotland, which had 33.31cm of rain, and for Wales which had 32.1cm. Northern Ireland is currently ranked the fourth wettest with 20.81cm. North-west England also saw record breaking rainfall, but central and southern England have been much closer to average. For the UK as a whole its currently the second wettest December on record.