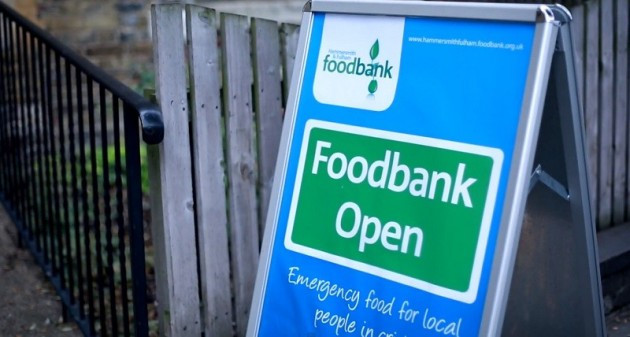 The number of Britons relying on emergency handouts has nearly trebled over the last year as around one million people have tapped the local food bank for supplies.
According to figures from The Trussell Trust, over a third of the food bank users were repeat visitors, but the charity says that there was a "shocking" 51% increase in new clients.
The number of users has risen from 347,000 to 913,000, who were collectively given three days emergency food, which is a rise of 163% on the 2012-13 figures.
The charity placed the blame at the feet of "static incomes, rising living costs, low pay, underemployment and problems with welfare" for the reason behind the sudden increase.
Tougher sanctions have been imposed on the benefits scheme in recent times, which sees claimants temporarily lose their benefits if they fail to meet the criteria of the schemes, such as not fulfilling work search requirements or failing to show for interviews.
"In the last year we've seen things get worse, rather than better, for many people on low incomes. It's been extremely tough for a lot of people, with parents not eating properly in order to feed their children and more people than ever experiencing seemingly unfair and harsh benefits sanctions," said the chairman of the Trussell Trust, Chris Mould.
Mould also said that this was just "the tip of the iceberg" for UK poverty as the statistics don't include all of the UK's food bank charities.
In 2005-06, the number of people who were given emergency food was just 2,814 and it has been increasing rapidly since then.
Mould added that "we won't see life get better for the poorest anytime soon".
In August last year, there was a total of 5.4 million people who claimed benefits, which is a decrease of 285,000 from the previous August.