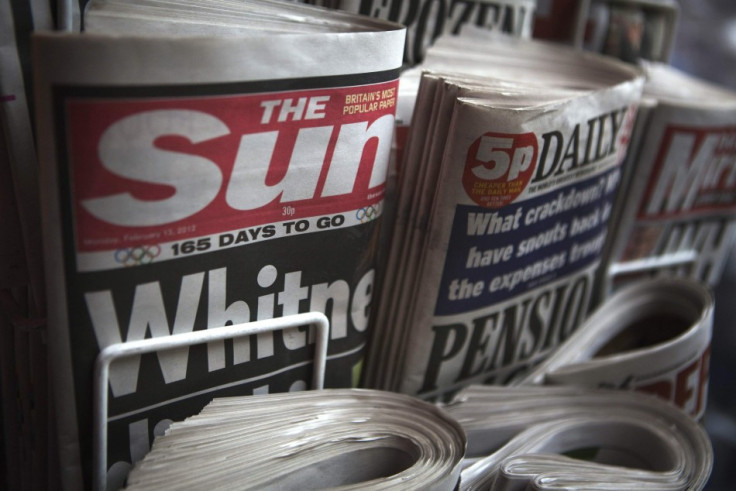 Four former Sun journalists have been cleared of paying public officials for stories.
Ex-chief reporter John Kay, 71, and ex-royal editor Duncan Larcombe, 39, and former deputy editors Fergus Shanahan, 60, and Geoff Webster, 55, had been accused of paying Ministry of Defence official Bettina Jordan-Barber for stories between 2004 and 2012.
They had all faced charges as part of the Metropolitan Police's Operation Elveden probe.
The Old Bailey trial heard £100,000 was paid to Jordan-Barber, who it can now be reported was jailed in January. The 42-year-old was sentenced to 12 months after she pleaded guilty to conspiring to commit misconduct in a public office.
Larcombe was charged with aiding and abetting former colour sergeant John Hardy, 44, to commit misconduct in a public office. The retired officer worked as a Sandhurst Royal Military Academy instructor between February 2006 and October 2008.
He received more than £23,700 for giving Larcombe information on Prince William and Prince Harry and others on 34 occasions.
He was allegedly paid £4,000 at one stage for a picture of Prince William dressed up for a party in a bikini - he told jurors the picture had never existed.
Kay and Larcombe, said their contact with two military sources was in the public interest while Shanahan and Webster were cleared of charges they signed off payments for stories involving Princes William and Harry when they were at Sandhurst.
Hardy was found not guilty of misconduct in a public office while his wife Claire, 41, who was accused of collecting tip-off fees for her husband, was cleared of aiding and abetting him. All the defendants had denied the charges against them.
Outside court Larcombe and Fergus Shanahan gave their reactions to the verdict, with Larcombe calling for the "witch hunt" against colleagues to end. He said he hoped that one day he would wake up from the nightmare he had been living since his arrest three years ago.
Kay said: "It's a great relief that a three-year ordeal is over. I just hope that this result bears fruit for other colleagues in a similar predicament."
The trial was a result of the multi-million-pound Operation Elveden inquiry into newspapers' dealings with public officials. In 2012, Scotland Yard officers raided the paper's headquarters in Wapping, East London, after receiving information given to the police from News Corporation, the parent firm of News International.
So far only one journalist from the now defunct News Of The World has been found guilty of paying a corrupt official.