UK Government Approves £8 Billion Rosebank Development to Boost Energy Security and Economy
The approval of the Rosebank development follows an extensive regulatory process, including a detailed environmental impact assessment and public consultation. All new projects, including Rosebank, align with the natural decline of the North Sea basin.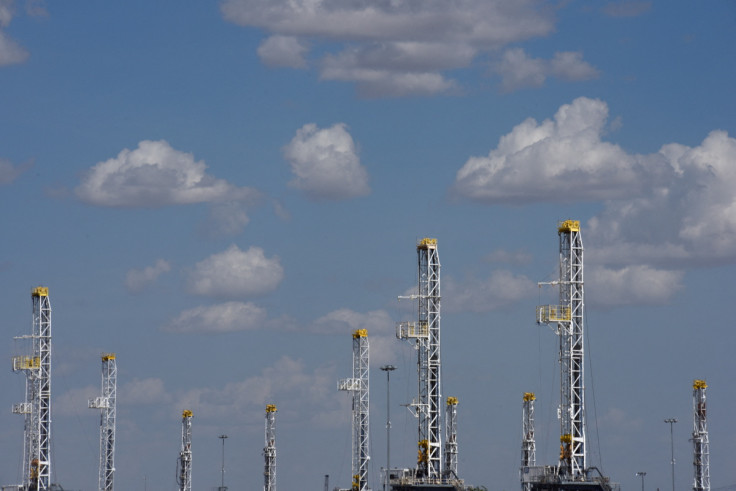 The UK government has welcomed the recent decision by regulators to approve the new Rosebank development in the North Sea.
This project, spearheaded by Equinor, is set to significantly strengthen the country's energy security and provide a substantial economic boost. With a direct investment exceeding £8 billion, the development is poised to create nearly 1,600 jobs at its peak, according to Equinor estimates.
The decision to greenlight the Rosebank project comes at a critical juncture for the UK, which is actively diversifying its energy sources toward renewable resources like offshore wind and nuclear power.
However, the country continues to rely on oil and gas to meet its energy needs, a reality that will persist in the coming decades. As the UK strives to achieve its net-zero emissions target, maintaining a thriving domestic oil and gas industry remains integral to energy security and economic growth.
The oil and gas sector contributes a staggering £17 billion to the UK economy annually, supports approximately 200,000 jobs, and is projected to generate around £50 billion in tax revenue over the next five years. These funds can be directed towards advancing cleaner energy initiatives.
Equinor estimates the Rosebank project's direct investment to be approximately £8.1 billion, with a substantial portion, £6.3 billion, expected to be invested in UK-based businesses. At its production peak, the Rosebank field is set to yield 69,000 barrels of oil and 44 million cubic feet of gas per day. This venture will not only create jobs but also stimulate supply chains associated with the offshore sector.
One notable environmental advantage of domestically produced UK gas is its significantly lower carbon footprint compared to imported liquefied natural gas (LNG), which can be up to four times higher. This aligns with the UK's commitment to reducing greenhouse gas emissions.
The Rosebank project, like others in the oil and gas industry, underwent extensive scrutiny by regulators. It underwent a comprehensive environmental impact assessment process and a period of public consultation before receiving approval. All new projects, including Rosebank, are expected to be in harmony with the natural decline of the North Sea basin.
Furthermore, new projects such as Rosebank are anticipated to be less emissions-intensive than their predecessors, thanks to enhanced efficiency and emission mitigation measures. Even in a net-zero scenario by 2050, the Climate Change Committee asserts that a quarter of the UK's energy requirements will still be met by oil and gas. Therefore, it is crucial to prioritize domestic supplies over potentially volatile international sources.
The North Sea Transition Authority (NSTA) has integrated net-zero regulations throughout the entire project lifecycle, employing a multifaceted "effective net-zero test" for decisions regarding new field developments. This approach underscores the UK's commitment to responsible and sustainable energy production.
Continued production in the North Sea is vital for maintaining the domestic security of the energy supply, reducing vulnerability to external shocks, and averting a repeat of the energy crisis that followed Russia's illegal invasion of Ukraine. Additionally, the oil and gas supply chain, instrumental in delivering new projects like Rosebank, plays a pivotal role in advancing low-carbon technologies that will facilitate the transition to cleaner energy sources.
Energy Security Secretary Claire Coutinho commented on the decision, stating: "We are investing in our world-leading renewable energy, but, as the independent Climate Change Committee recognises, we will need oil and gas as part of that mix on the path to net zero. The jobs and billions of pounds this is worth to our economy will enable us to have greater energy independence, making us more secure against tyrants like Putin."
Chancellor of the Exchequer Jeremy Hunt echoed the sentiment, emphasising the economic benefits of the Rosebank project, saying: "Rosebank has been a huge untapped resource, and now this investment will bring in billions of pounds into our economy to help secure our future energy supply. With this decision, we're giving investors the confidence they need to invest here, produce here, export from here — and secure thousands of jobs for Britain's workers."
In the aftermath of Russia's illegal invasion of Ukraine, the UK government acted swiftly by discontinuing all imports of Russian fossil fuels. Recent data indicates that the UK has not imported Russian gas for over a year.
In conjunction with this, the government unveiled the British Energy Security Strategy, which prioritises bolstering domestic renewable energy and nuclear capacity while supporting the North Sea oil and gas industry's transition to lower-carbon energy sources.
The significant investments, skilled workforce, robust supply chains, and specialised engineering expertise within the oil and gas sector collectively enhance the UK's ability to harness its resources and safeguard the overall energy security of supply.
The government's strategy builds upon the remarkable progress made in scaling up renewable energy, with 40 per cent of the country's electricity now originating from renewable sources.
© Copyright IBTimes 2023. All rights reserved.