UK Government Invests £89 Million in Cutting-Edge Net Zero Tech to Boost Economy and Jobs
The landmark funding package will support 20 innovative projects, reinforcing the UK's leadership in zero-emissions vehicle (ZEV) technology.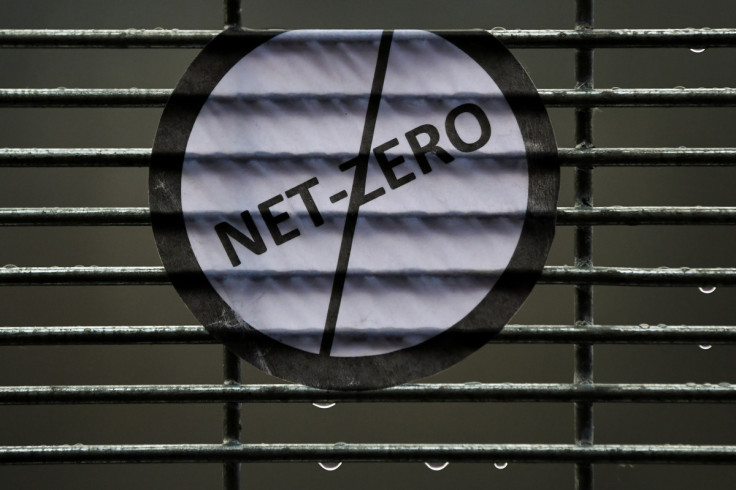 In a significant move to bolster its position as a global leader in zero-emissions vehicle (ZEV) technology, the United Kingdom's government has announced a groundbreaking £89 million investment.
This joint effort between the government and the automotive industry aims to support 20 innovative projects focused on cutting-edge net-zero technologies, including hydrogen-powered offroad vehicles, lithium scale-up plants and revolutionary electric vehicle (EV) battery systems.
This funding represents a crucial step towards achieving the country's ambitious goals of reaching net-zero carbon emissions by 2050 and developing an end-to-end supply chain for ZEVs within the UK.
The investment includes four collaborative research and development (R&D) projects, five scale-up initiatives to assess the readiness of automotive businesses for growth and seven feasibility studies preparing for large-scale manufacturing facilities within the country.
The £89 million funding package is a result of collaboration between the government and the Advanced Propulsion Centre UK (APC). The government is contributing £45.2 million, with an additional £42.7 million being provided by the automotive industry. This joint effort underscores the commitment to driving innovation, creating jobs and reducing carbon emissions.
Nusrat Ghani, Minister for Industry and Economic Security, emphasised the significance of this investment, saying: "Together with industry, we're providing a huge £89 million of funding to drive 20 groundbreaking net zero tech projects which will help grow the economy and create UK jobs in the industries of the future."
The 20 projects receiving funding cover a wide spectrum of net-zero technologies, showcasing the UK's commitment to innovation and sustainability. Collaborative R&D projects worth over £67 million are set to accelerate the development of zero-emission technology, leading to the creation or safeguarding of over 4,700 jobs and saving nearly 65 million tonnes of CO2 emissions over the next decade.
Aston Martin, a renowned luxury car manufacturer, is one of the winners of the collaborative R&D competition. They will be accelerating the development of a luxury battery electric vehicle platform. Perkins, on the other hand, is focusing on developing a net-zero hydrogen-hybrid integrated power system for offroad vehicles.
The announcement of this funding coincides with the APC's 10th anniversary, marking a decade of significant contributions to the UK automotive sector. Since its inception, the APC has attracted over £1.4 billion of investment into automotive projects, fostering innovation and strengthening the UK's position in the industry.
Ian Constance, Chief Executive of APC, expressed his pride in the organisation's achievements, saying: "This latest announcement includes a diverse set of OEMs and suppliers that demonstrate the strength of UK automotive. They will further add to our portfolio of innovative projects and continue to drive the UK to deliver on its net-zero ambition."
Apart from collaborative R&D projects, £11.3 million has been allocated to 12 UK-based projects through the SuRV (Scale-up Readiness Validation) competition and the fourth round of the APC's Automotive Transformation Fund (ATF) feasibility studies competition.
The SuRV projects will assess the readiness of businesses in the UK automotive supply chain for growth and expansion. Among the projects receiving support, Green Lithium plans to construct a lithium scale-up plant in Teesside, while Ilika Technologies is working on scaling up solid-state battery technology.
The ATF Feasibility Studies aim to develop decision-ready business cases for large-scale manufacturing facilities in the UK. Projects include Cornish Lithium, which is establishing a lithium processing plant in the UK for EV battery anode material and Aberdeen Minerals Limited, exploring innovative mineral processing routes.
The funding provided through the APC is a critical component of the UK government's strategy to create an end-to-end supply chain for zero-emission vehicles. It is expected to unlock additional private investment and support the development of vital infrastructure, including gigafactories, battery material supply chains, motors, power electronics and fuel cell systems.
In addition to the main funding announcements, the winners of the Niche Vehicle Network (NVN) Production Readiness Competition were also revealed. This competition, sponsored by the APC and supported by Innovate UK, provides grant funding to UK SMEs leading the way in sustainable, cutting-edge technology design.
A total of £1.1 million in grant funding has been awarded to four projects. These include a zero-emission Ariel Nomad, a low-volume performance offroad vehicle featuring a highly optimised EV powertrain. Swifty Scooters will produce a UK-made electric scooter designed for superior rider safety and product longevity.
The government's investment in cutting-edge net-zero technologies demonstrates its commitment to creating a sustainable future for the UK automotive industry. By supporting innovation, job creation and carbon reduction, these initiatives position the UK as a global leader in zero-emission vehicle technology and pave the way for a greener, more economically robust future.
© Copyright IBTimes 2023. All rights reserved.