Autumn Statement 2015: Labour's John McDonnell quotes Chairman Mao at George Osborne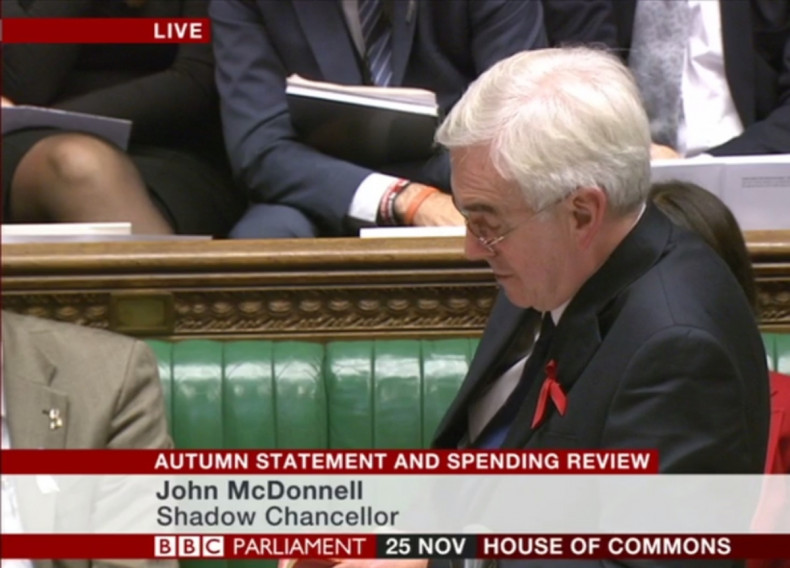 Labour's Shadow Chancellor John McDonnell plucked a copy of Chairman Mao's Little Red Book from his pocket and quoted the brutal Chinese communist leader during his response to Chancellor George Osborne's Autumn Statement in the House of Commons.
Conservative MPs erupted with laughter as McDonnell read at Osborne from the book, a joking reference to the chancellor's efforts to do more business with China, which has brought the British steel industry to its knees by flooding the market with cheap state-subsidised imports.
"We must learn to do economic work from all who know how, no matter who they are," McDonnell said, quoting Mao. "We must esteem them as teachers, learning from them respectfully and conscientiously. We must not pretend to know when we do not know."
Osborne's Autumn Statement, issued alongside a government spending review, pulled out a number of surprises. These include a total u-turn on tax credit cuts after his hand was forced by the House of Lords, and no further cuts to the police budget following outcry from the Home Office in the wake of the Paris attacks by Islamic State (Isis). Osborne also doubled the house-building budget and unveiled a "London Help to Buy Scheme", offering an interest free loan of up to 40% of a property's value for Londoners with a 5% deposit.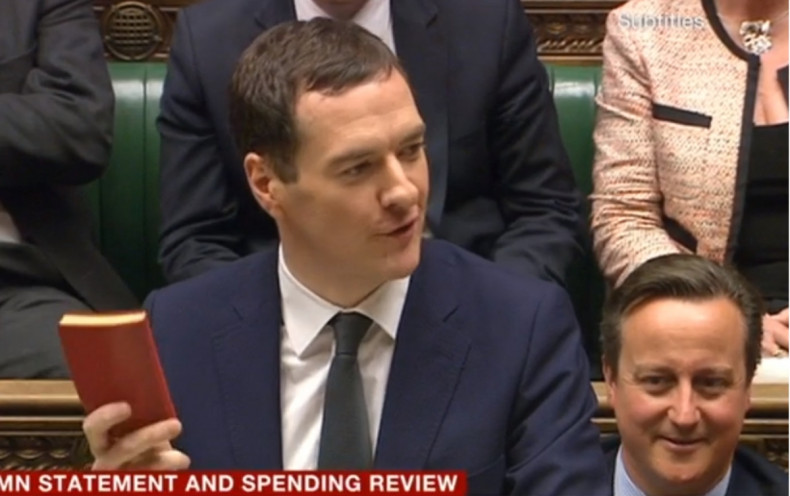 And public finances are forecast to be in surplus by 2019/20. But Osborne's original austerity plans in 2010, when the Conservatives were first elected to government, were supposed to be completed in a single parliament. As economic growth slowed and financial crisis erupted in the eurozone, his planned surplus was pushed further and further back and austerity lengthened.
"Over the last five years there's barely been a target this chancellor hasn't missed or hasn't ignored," McDonnell told the Commons as he responded to the Autumn Statement. He said more spending cuts, which will extend the age of austerity to a decade, will leave the public feeling "absolutely betrayed". The £12bn ($18bn) cuts to welfare still planned by the chancellor will fall on the most vulnerable in society, McDonnell added, such as the poor and the disabled.
McDonnell welcomed Osborne's u-turns on cuts to tax credits and policing, saying "we claim today as another Labour gain and victory". But he also warned that the NHS is being forced to make £22bn in "unrealistic savings" and that health services were "facing a massive winter crisis". He also said the housing budget is still 40% lower than it was in 2010 when the chancellor first took his axe to it. "The Tories should be judged by their actions, not by their words," McDonnell said. "His record on building anything so far does not inspire confidence at all."
Labour backbenches were subdued throughout McDonnell's response, a sign of the tensions between the parliamentary party and its leader Jeremy Corbyn, a long-time friend and political ally of the shadow chancellor he appointed.