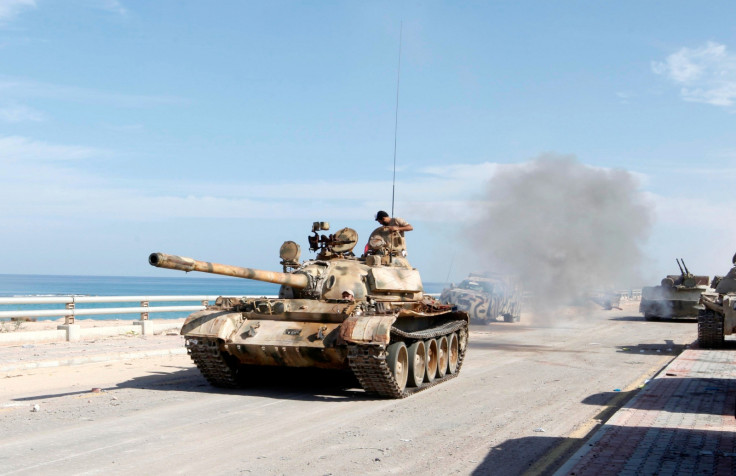 The British government has rejected a damning assessment of its 2011 intervention in Libya, insisting its help in overthrowing Colonel Gaddafi saved civilian lives and weakened Isis.
A foreign affairs committee report in September 2016 described how British military actions, alongside those of France, were based on "erroneous assumptions and an incomplete understanding of the evidence" of the state of the country and did not foresee its collapse into violence.
It was a damning assessment of the 2011 bombing campaign which had been sparked after loyalists of leader Muammar Gadaffi targeted Benghazi in the east of the country.
Gaddafi was ousted and killed, but the foreign affairs committee criticised the mission's goal which it claimed expanding from one of protecting civilians to one of regime change.
Five years on, Libya is run by two rival administrations and remains mired in violence amid the increasing presence of Isis.
The then prime minister David Cameron was blamed for failing to develop a coherent Libya strategy.
But in its written response published on Friday (25 November), the government said after the Gaddafi regime had failed to implement a ceasefire, it was "entirely appropriate" to target military sites.
The government said most of those who opposed Gaddafi were not linked to extremism and claimed Isis was losing ground.
"Gaddafi was unpredictable and had the means and motivation to carry out his threats. His actions could not be ignored, and required decisive and collective international action," the government said in its written response.
"Our objective remained clear at all times: to protect civilians and to promote stability in Libya. Daesh are now on the back foot in Libya," the government said, according to Agence France Presse.
However the head of foreign affairs committee, Crispin Blunt, said the government's response showed it had not learned lessons from the intervention.
"The committee accepts that, as the government response suggests, UK policy in Libya was initially driven by a desire to protect civilians.
"However, we do not accept that it understood the implications of this, which included collapse of the state, failure of stabilisation and the facilitation of Islamist extremism in Libya," AFP reported.