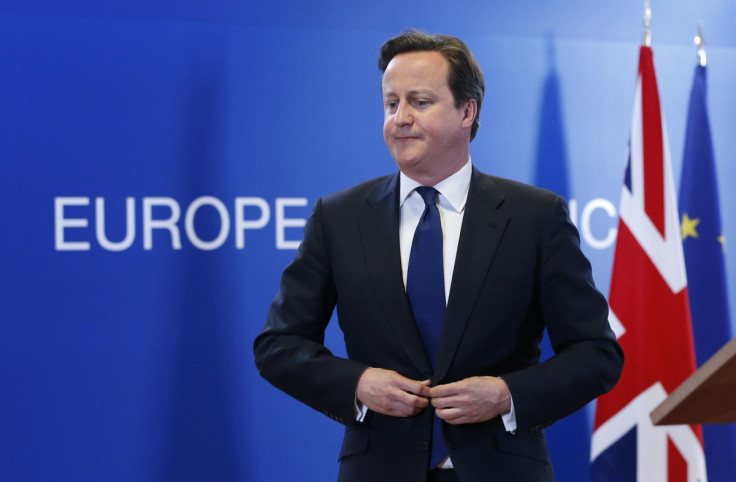 One of the UK's most influential financiers has claimed Britain exiting the EU could be a good thing for the economy.
Speaking at an online debate hosted by the Financial Times, the chairman of the Investment Management Association Helena Morrissey said: "The City won't just survive but prosper if the UK leaves the EU."
She said it was "just not credible for big City institutions to threaten to leave – the same threat was made when we did not join the euro and not only did they stay, but it proved the right call".
Morrissey was speaking to claims that financial institutions would relocate to other European financial centres if the UK exited the EU. The FT quotes her as saying: "There is no continental European centre that is likely to attract the human capital needed for a real threat to the City."
Speculation has been mounting that there will be a referendum on EU membership after the next General Election. Most of the business community are firmly in the pro-EU camp – Morrissey's statements are against the general grain.
Prime Minister David Cameron has stepped up his Eurosceptic rhetoric in a bid to clawing back voters from the anti-union Ukip.
A recent report from investment bank Nomura found that the likelihood of an in/out referendum in the next parliament is growing – particularly as the possibility of a Conservative/Ukip coalition government also grows.
"We also see a rising probability of an in/out referendum on EU membership – and, therefore, a Brexit – during the lifespan of the next parliament; and we would not rule out a second referendum on Scottish independence," wrote the report's authors.
Meanwhile, in the face of the debate over Brexit, UK businesses are continuing to expand their European operations. A report by the Recruitment and Employment Confederation (REC) found that one in six UK employers plan to expand their European presence over the next two years.
The REC's chief executive Kevin Green said: "UK employers have been growing and expanding their workforces throughout 2014."
"Business confidence has returned to such an extent that many are now looking beyond the UK for opportunities overseas.
"We're looking ahead to a potential doubling of the number of UK companies doing business beyond our shores in the next two years.
"It's interesting that the bulk of those employers want to build their brands in the European market, re-iterating how important the EU is as our key trading partner.
"It also highlights the ambition and growing confidence of UK businesses as our economy and labour markets both continue to perform well at home."