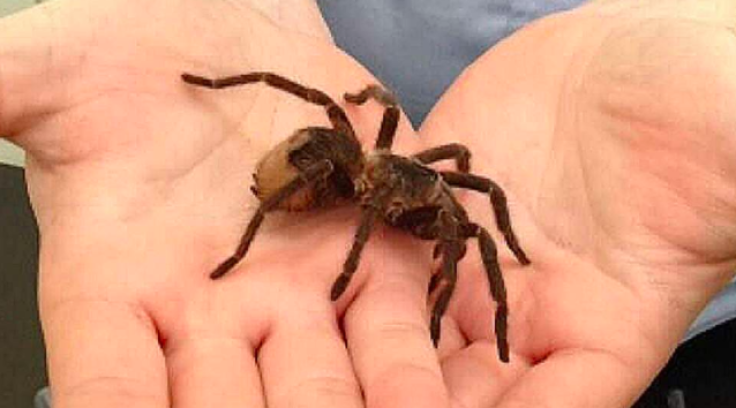 A Bristol man got the shock of his life after discovering a 'semi-aggressive' South American tarantula in mail sent to his new house. The tarantula was identified as a Brazilian salmon pink birdeater.
The salmon pink birdeater, considered to be the third largest spider in the world, was delivered in a 'return to sender' parcel addressed to the previous homeowner and was opened three weeks after delivery.
The tissue bedding inside the parcel was found to be mouldy. Upon examination by the Highcroft Veterinary Group in Whitchurch, the tarantula was identified as a Brazilian salmon pink birdeater and found to be "very unwell'.
"When I examined the tarantula it was clear it was very unwell, as it was showing signs of dehydration and had lost a lot of hair from the abdomen," said Sonya Miles, reported The Guardian.
Miles expressed her surprise on the spider still surviving despite being stuck in the parcel was so long. "Mould can affect tarantulas very negatively so, with the exposure to the fungus and being stressed after circulating in the post for so long, I'm surprised it even survived," said Miles.
"It is common to send insects and some living creatures via the post, as long as they are clearly labelled in accordance with the postal service being used. Although the package did adhere to all the regulations, it was just an unlucky situation that resulted in it not being collected by its intended owners."
She further said the spider that is known to "kick" hairs from its abdomen as a defence mechanism can be "semi-aggressive". The tarantula is presently recovering at a reptile rescue centre.