UK manufacturing sector grows at fastest pace in three years
UK economy off to a positive start of Q2 as manufacturing sector PMI comfortably beats expectations.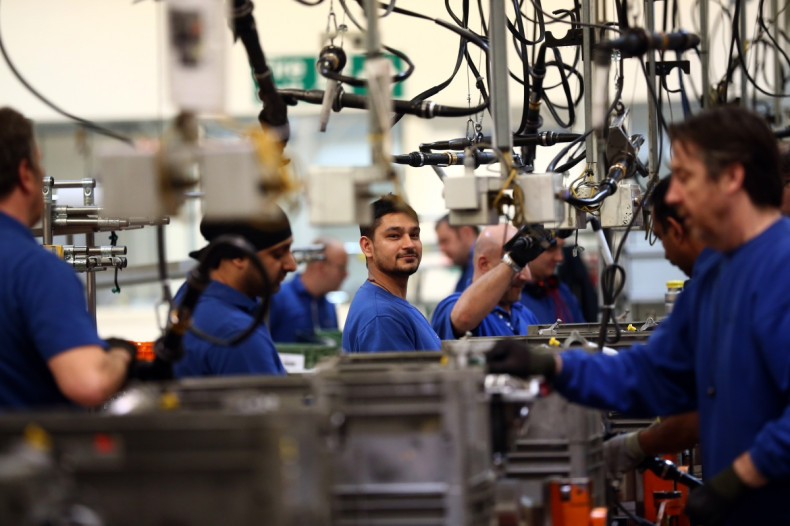 Britain's manufacturing sector grew at the fastest pace in three years in April, as output and new orders both grew more than expected, a survey released by IHS Markit on Tuesday (2 May) showed.
The Markit's Purchasing Managers' Index (PMI) surged from 54.2 in March to 57.3 last month, compared with analysts' expectations for a 54 reading and marking the ninth consecutive month of expansion.
The survey found Britain's manufacturing industry remained in rude health across all its five sub-sectors, with output, new orders and employment all increasing from the previous month, while stocks of purchases also rose at a survey record rate and suppliers' delivery times lengthened.
Strong demand in the domestic market drove inflows of new work to their highest level since January 2014, which in turn led to an increase in production. Meanwhile, the pound's ongoing weakness alongside the worldwide economy's steady recovery delivered a timely boost to exports, with higher demand from clients in North America, Europe, Africa and Brazil.
However, the weak sterling continued to have an effect on cost pressures, with the rate of purchase price inflation remaining above the long-run survey average, despite falling to a nine-month low.
Manufacturers paid more for chemicals, plastics and metals and continued to pass on higher costs to clients, leading to a further increase in average output charges.
"Although price pressures remain elevated, input cost inflation has eased significantly since hitting a record high in January," said Rob Dobson, senior economist at IHS Markit.
The manufacturing sector amounts for approximately 10% of the British economy but the latest reading represents some welcome good news after the sharp slowing in GDP seen in the first quarter.
However, Dobson warned the growth spurt could be difficult to maintain, given the backdrop of ongoing market volatility and a number of political headwinds, such as elections in the UK and in Germany and France.
"Other surges seen since the middle of last year have generally proved short-lived, as weak wage growth sapped consumer spending," he said.
"If this happens again it will inevitably constrain manufacturing, even as the investment and intermediate goods producing sectors continue to expand."
Data released last week by the Office for National Statistics, showed the UK economy grew by 0.3% for the first quarter of 2017; the slowest growth rate since the first three months of 2016. The report noted that the slower pace of economic growth was primarily due to the service sector, which also grew by 0.3% versus 0.8% over the fourth quarter of 2016.