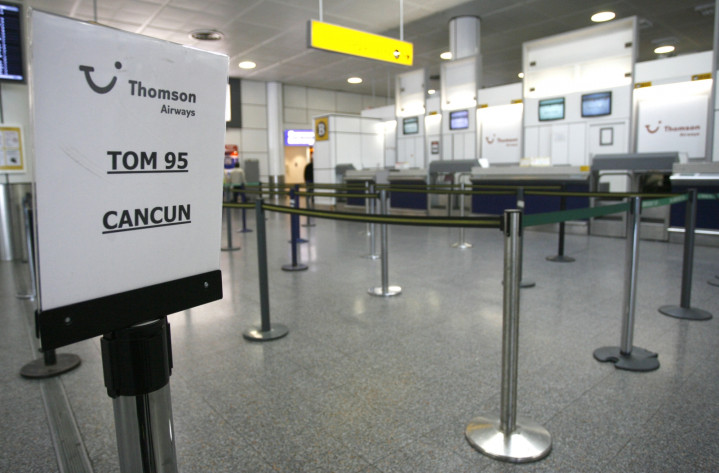 The world's largest charter airline, Thomson Airways, faces strike action in the UK over Christmas and the New Year, according to Unite.
The trade union said that around 30 crew controllers and their assistants, who arrange cabin crew and pilot rosters according to Civil Aviation Authority (CAA) regulations, to cover for sick colleagues and any unforeseen circumstances, will be balloted between 19 November and 10 December for strike action.
Unite warned that that the pay dispute could create disruption for passengers in the run-up to Christmas.
The trade union has argued that the employer "rewards" other sections of 2,500 strong workforce well, but crew controllers have seen their pay "severely eroded" in relation to the Retail Price Index (RPI) rate of inflation since 2010.
"This is an extremely profitable company that rewards other sections of its workforce very generously and our members in the crewing department see this day in, day out," said Kevin Hall, a regional officer for Unite.
"We do not believe it is unreasonable to start to bring our members pay in line with inflation, and the early indications we have had from our members is that this ballot will be well supported.
"Passengers could face the real threat of disruption in the run to the Christmas holidays if the crew controllers and their assistants walk out.
"We call on the management to get around the table and negotiate a fair and equable deal that will avert strike action over Christmas and the New Year."
Unite announced the ballot on the eve of extraordinary annual general meeting of the airline's German parent company, TUI, which will be held on 28 October.
A spokesperson for Thomson Airways said: "Thomson Airways is surprised and disappointed to note that Unite intends to ballot our small team of crew roster controllers to consider strike action over the Christmas and New Year period, despite being offered what we believe is an extremely fair and reasonable pay deal. We feel this is premature as further talks are scheduled for next week.
"We would like to reassure customers that, should the strike action go ahead, we have contingency plans in place to ensure that there is no disruption to customers' travel."