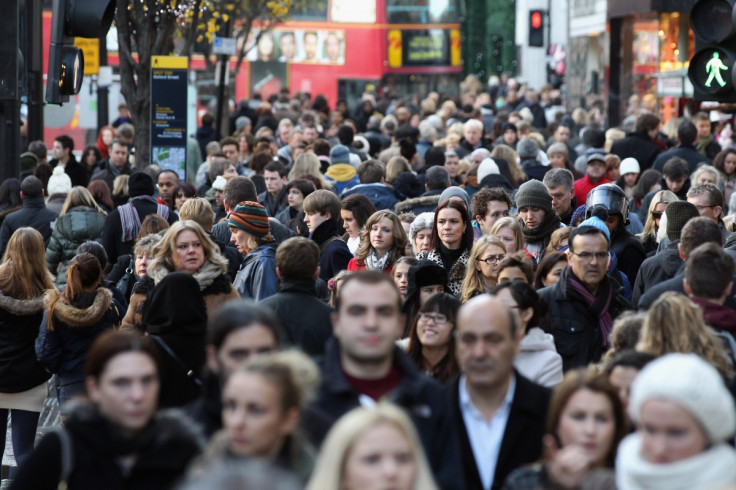 The population of the UK rose by more than 500,000 to 65.1 million over the course of a year, according to figures released by the Office of National Statistics (ONS). Natural growth, where there are more births than deaths, saw the population rise by 171,800 and a net migration of 335,600 helped contribute to the spike in figures from mid-2014 to mid-2015.
According to the figures, an increase of 5,800 people in the armed forces and prison population have also made a small contribution to the rise.
The figures mean the UK population has increased by nearly five million over the past 10 years and has increased by 513,300 (0.8%) from 2014 to mid-2015.
The figures also show the UK population is ageing, with over 11.6 million (17.8% of the population) aged 65 and over and 1.5 million (2.3% of the population) aged 85 and over in mid-2015.
The ONS report the number of males aged 85 and over in the UK has increased by 54% since mid-2005, compared to a 21% increase for females.
However, population change due to birth minus death is at its lowest since the year to mid-2006. The ONS stated: "The number of births has decreased on last year's figure and is below the average for the period, while there was an increase in the number of deaths since last year, partly attributed to flu outbreaks in early 2015."
Net migration figures is also at a similar level to that seen in mid-2005. This is attributed to a combination of more people arriving to live in the UK and fewer people leaving the country on a long-term basis.