Ben Butler's house of pain: How mother's blind submission let sadist kill her daughter
Jennie Gray stuck by her man who killed defenceless Ellie, aged six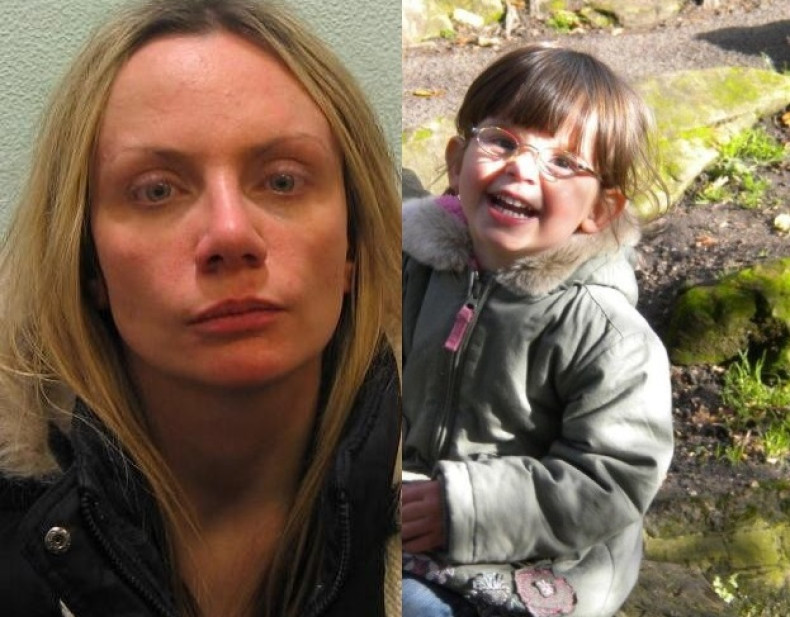 The mother of murdered Ellie Butler, the six-year-old killed by her own father during a "fit of rage", was so determined to stand by her partner she was willing to perform CPR on her lifeless child – knowing she was already dead – and vowed "as God is my witness" to clear the man's name, despite being perfectly aware he was responsible for Ellie's death.
Ben Butler, 36, was jailed for life – with a minimum of 23 years – for murdering his daughter, with Jennie Gray jailed for 42 months for helping him to cover up the killing in their South London home to make it look like an accident.
During the trial, 36-year-old Jennie repeatedly assured the jury that Butler was a loving husband and father, who was hoping to make up for missing time after the pair had lost custody of Ellie after he was jailed in 2007 for 19 months for shaking her when she was seven weeks old.
While that conviction was eventually quashed on appeal, just 11 months after Ellie had been returned to their care, she was dead as a result of a "violent temper" Butler had been known for, especially by Gray.
Gray thought nothing of the threatening messages Butler – a man with previous convictions of assaults against his former girlfriends - would send to her, warning that he would "bash her", passing them off as "empty threats" when questioned in court. Other messages also reveal how Butler "nutted me like a bloke" while acting out his violent sexual fantasies on her and how he would "beat me bad" if she came home after being thrown out for refusing them. She later described to the jury that texts where she begged him not to hit her as just her being "dramatic".
She also choose to ignore the injuries suffered by Ellie in the weeks prior to her death, including bruises consistent with being gripped around her jaw, underlying eye and brain injuries and a broken shoulder that received no medical treatment.
Describing his own children, Butler also described Ellie's other sibling as an "absolute c**t" for wetting themselves in pubic and had also once told Gray's father "I will get you and find you and find out where you and your family all live" in a threatening letter sent in 2008.
Following the pair's conviction, police described Butler as someone who "regularly teetered on the verge of a violent outburst" and displayed extreme contempt for Gray, who despite this, "put him before everything and anyone - even six-year-old Ellie". This became tragically true on the night of 28 October 2013, when Ellie was murdered by Butler at their home after being subjected to injuries likened to that of a high-sped car crash.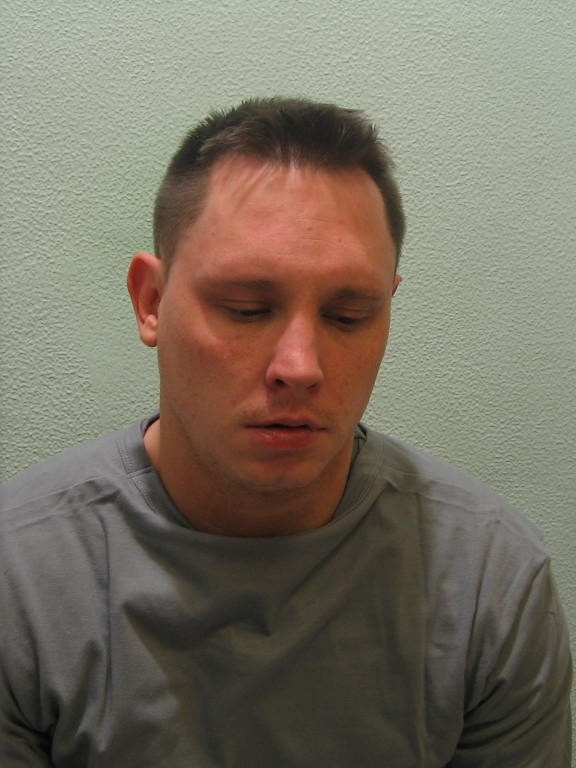 Ben Butler was given life for murdering his own daughter
Met Police
Evidence suggests Ellie died after being thrown into a wall or to the ground by Butler, or struck in the head with a blunt object such as a table leg.
The pair claimed to have discovered Ellie's unresponsive body before immediately ringing 999. However, it emerged that Butler had rung Gray at her job, based in the City of London, to tell her Ellie was dead. Instead of immediately ringing emergency services, Gray got into a taxi to the house in Sutton, south London, and concocted a plan to make it appear as if Ellie had died after falling off a chair. The pair even let Ellie's sibling walk into the room where she had died to "discover" the body herself.
Gray's loyalty led to her ringing 999 more than two hours after she had died. Police later released the call she made to the ambulance operator, revealing how Gray gave CPR while on the phone despite knowing full well her daughter was already dead in order to keep up the act.
Following the pair's arrest, Gray told officers during an interview that she has no reason to believe Butler would harm her child. She said: "If there was a reason I thought someone had done that to my child, I would do everything against them."
However, the truth was Gray was willing to stick by Butler until the very end, never once revealing the truth about how her daughter died and seemingly refusing to accept that Butler was a man known for outbursts of sadistic violence against her and, tragically, young Ellie.
"All you're hearing is this horror story, like our house is a house of horrors," she told the jury. "It's just not true."
In his sentencing remarks, Judge Justice Wilke told Butler: "You are a self-absorbed, ill tempered, violent and domineering man who, I am satisfied, regarded your children and your partner as trophies having no role other than to fit in with your infantile and sentimentalised fantasy of family life with you as the patriarch whose every whim was to be responded to appropriately.
"Having been granted care of your two young children, you were totally incapable of coping with the reality of bringing them up, lively, mischievous, and sometimes not compliant with your wishes. Within weeks, you were complaining in vilely abusive and self-pitying terms of your lot and were taking out your inadequacies on your partner, violently and vilely, both physically and verbally. Within a year Ellie was dead having suffered a series of injuries, some serious, in the last few weeks of her life."
Butler wept when he was sent down from the dock at the Old Bailey to begin his sentence.