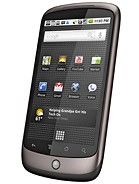 Google is to announce Wednesday the release date of Android's Samsung Electronics' Nexus Prime and Ice Cream Sandwich OS, which will challenge Apple's iPhone 4S and new iOS 5 worldwide.
The highly anticipated flagship device is expected to have a host of high-end hardware including 720p display and a dual core 1.5GHz processor with a 4.65" screen.
Google is expected to announce the latest mobile OS, the Ice Cream Sandwich alongside the Nexus Prime at an event in Hong Kong. The operating system will work on both tablets and mobile phones, which is said to be the reason behind the strange name.
A sculpture of an ice cream sandwich has appeared at Google's headquarters in Mountain View. Calif.
Ice Cream Sandwich is said to introduce some impressive image editing software. Google has said on multiple occasions that it is "the most ambitious release to date" and will incorporate the best of previous operating systems.
The price of the supposed Nexus Prime is assumed to be around $787, which fits in well with its predecessor - the Galaxy S2. The average contract price is set to be around $48 with a free handset.
The release date was supposed to coincide with Apple's launch of the iPhone 4S, but Samsung and Google delayed the launch out of respect for the late Steve Jobs.
As things look, other than toppling iPhone sales, Samsung is hoping to legally enforce a block of iPhone 4S sales in Japan, Australia, France and Italy. Samsung considers the new iPhone to be infringing a number of its patents.
"We are unpacking our new Android phone in concurrence with Google," a Samsung spokesman said.