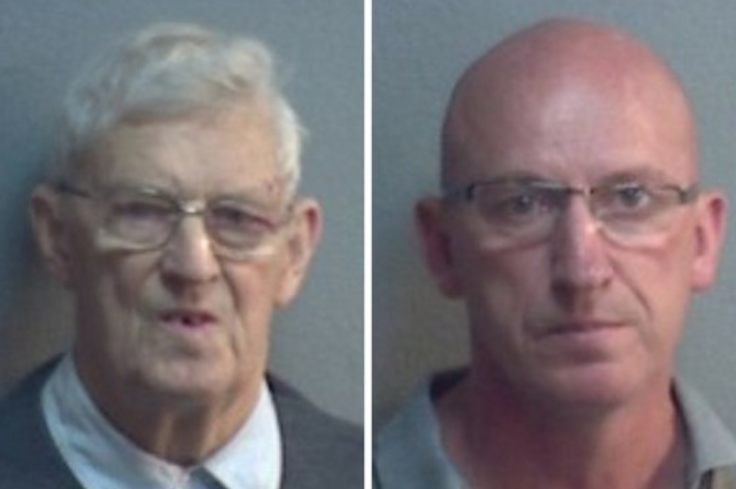 A "remorseless" father and son have been sentenced to a total of 22 years in prison after being found guilty of historic sex offences dating back to the 1990s. Horace Nix, 84, and Malcolm Nix, 55, abused the victims, who are now in their 20s, when one girl was four and the other was eight.
During the trial at Canterbury Crown Court, prosecutor Peter Forbes read statements from the victims, including one calling the pair "monsters". Sentencing Judge Heather Norton told Malcolm Nix he was "devoid of any emotion."
Police opened an investigation in 2013 after receiving complaints from the two victims. Officers discovered a laptop with 160 indecent images of children in Malcolm Nix's property, as well as search terms such as "teen nudes" and "Japanese school girls".
Horace, from Manley Close, Dover was charged with five counts of indecent assault, while Malcolm, from Holt Street, Dover was charged with two offences of gross indecency and three offences of indecent assault. Both the defendants denied all of the offences but were convicted on every charge by a jury. Horace Nix was jailed for 10 years, while his son Malcolm Nix was jailed for 12.
Detective Constable Emily Hooper said the paedophiles had not shown any remorse for their actions. "The offences that these two men have committed have had a devastating and long lasting effect on the victims and neither of the defendants has shown remorse for their offences. The victims and witnesses in this case have shown huge bravery and courage in coming forward and reporting these matters to police and for that I would like to personally thank them," she said
"I only hope that the sentences passed today show that this type of offending, however long ago it occurred, will be thoroughly investigated and the perpetrators will be brought to justice," she added.