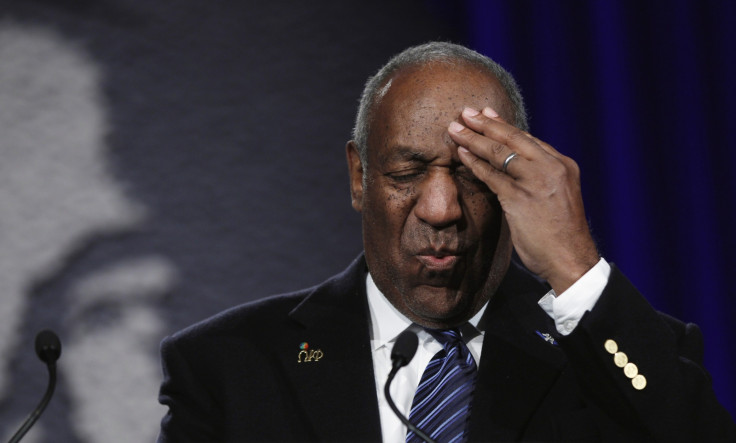 Comedian Bill Cosby will be forced to finally answer questions under oath about sexual abuse allegations against him. The 78-year-old has been ordered by a California judge to be deposed on 9 October.
Gloria Allred, the lawyer for the woman suing Cosby, told reporters, "We are pleased that we will now be able to move ahead without further delay on Ms. Huth's case and we look forward to taking Mr. Cosby's deposition on October 9, 2015."
Reuters reported that the exact times and locations for the depositions have not been revealed. However, Allred has previously stated she expects to depose of Cosby in Massachusetts, where he lives.
According to ABC News, in a 2014 civil lawsuit against Cosby, Judy Huth claims the actor assaulted her at the Playboy Mansion in 1974 when she was 15. Cosby's attorney, Martin Singer, disputes those claims and called them "meritless and unsupported."
The actor's attorneys previously attempted to block the deposition, but ultimately failed. Their attempt to convince the court to make Huth be deposed of first also failed. Huth is scheduled to give her testimony on 15 October.
In return, Cosby has sued Huth for extortion, ABC News reported. Huth's case did not lead to criminal charges against Cosby due to the statute of limitations.
Huth is one of several dozen women who have come out and publicly accused Cosby of sexual assault. Reuters reported that the complaint filed by Huth is one of at least four pending civil lawsuits against the comedian.
A recently released deposition from 2005 revealed Cosby admitting to obtaining drugs with the purpose of giving them to women with whom he wanted to have sex. Cosby's lawyers have not commented on the recent development.
The comedian is facing a criminal investigation by Los Angeles police, but has never been criminally charged for the allegations.