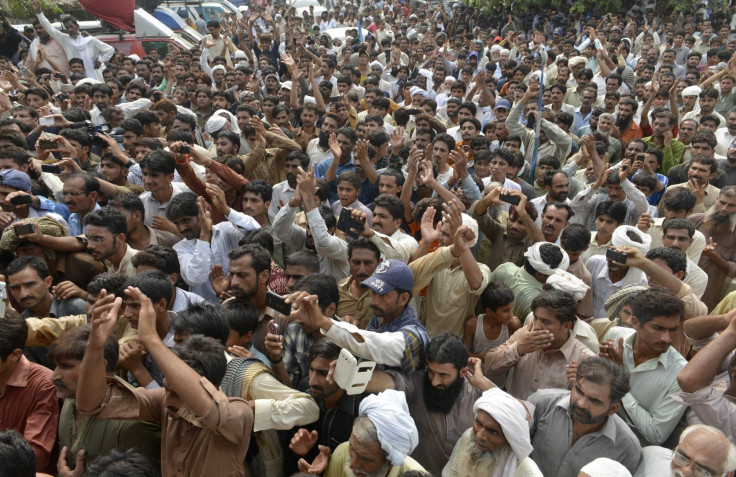 Officials in the Pakistani state of Punjab have called for a judicial inquiry to be launched, after 400 video recordings were found showing more than 280 children being sexually abused.
In what may be the worst child sexual abuse scandal in the country's history, thousands of copies of the videos are believed to have been sold from Hussain Khanwala village in Kasur district, for as little as 50 Rupees (£0.31).
In some cases, the tapes were used to blackmail victims' parents, Pakistan's Dawn newspaper reported.
In many of the videos the victims were forced to abuse each other, with most of them under 14, and one boy six years old, police chief Rai Babar Saeed, district police chief of Kasur told reporters.
He said that one recording showed a 14-year-old boy sexually abusing a 10-year-old girl, and one victim was injected in the spine with a drug before being assaulted.
"Those involved in the case will be severely punished. They will not be able to escape their fate. The affected families will be provided with justice at any cost," Chief Minister of Punjab Shahbaz Sharif said.
The case came to national attention last week, when hundreds of parents protesting against the police's failure to arrest the gang responsible for the abuse clashed with police officers in Kasur.
Initially, officials refused to investigate the accusations, with Punjab's Interior Minister Rana Sanaullah claiming that the the source of the claims was land disputes.
Six people allegedly behind the abuse have been arrested, while federal authorities have ordered the re-arrest of five people released on bail.
Child rights activist and lawyer Rana Asif Habib told Deutsche Welle the numbers were simply "the tip of the iceberg". The actual number of victims could be much higher, given that Kasur was very close to Lahore, where slum children attract abusers in large numbers, she said.
The case has raised memories of serial killer Javed Iqbal Mughal, who sexually abused and murdered more than 100 children in Lahore in the 1990s before handing himself in to police.