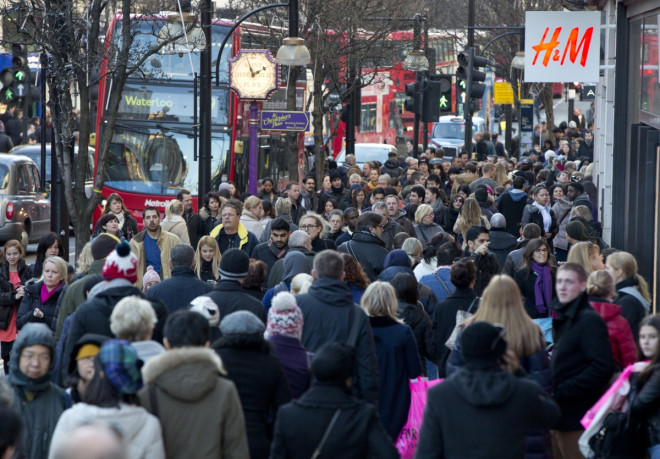 Industry figures show that UK retailers slashed prices in March at the fastest rate on record.
The British Retail Consortium (BRC) said that shop prices at the start of March were 1.7% lower than at the same time in the previous year, making it the biggest annual decline in any month since the series began in 2006. It is the 11th consecutive month in which prices have fallen.
"Retailers have rightly been getting recognition for their contribution to the economic recovery, including good news recently on apprentices and training," said Helen Dickinson, director general of the BRC.
"But keeping costs down for ordinary people is just as important. And that's why the continuing deflation we are seeing in shop prices is such good news for consumers."
Britain's recovery from the economic crisis is one of the fastest among leading nations and largely consumer led.
However, the report suggests that deep price deflation has come about because consumers are still keeping a tight check on their wallets.
"It's strong industry wide competition as retailers vie for a share of limited spending capacity that is driving this record breaking run," said Dickinson.
The outlook for commodity prices suggests they will rise higher in the coming months, putting extra pressure on retail firms trying to hold prices down to entice consumers.
Retailers will be striving to keep prices low and "continued support from government on other costs such as business rates reform and the recent reliefs for National Insurance Contributions will be key to maintaining this positive trend," Dickinson added.
Head of Retailer and Business Insight, Mike Watkins, said that savvy shopping and looking for savings by buying goods on promotion is the way that most shoppers now look to save money.
"After a difficult start to the year for the industry with falling volumes in food and unpredictable weather impacting non-food, the current respite in inflationary pressure will be welcomed by retailers," Watkins said.