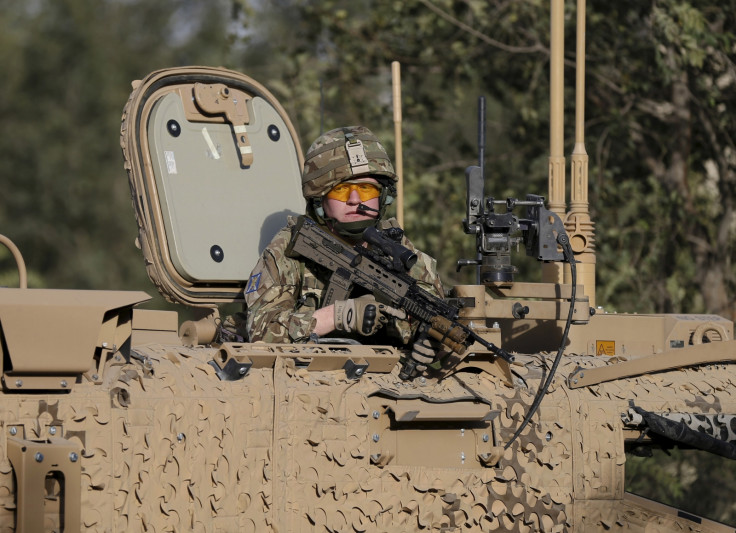 The UK is set to send 50 additional troops to Afghanistan increasing the current number from 450 to 500. The extra personnel will also perform advisory and training roles but will not participate in any combat operations.
In addition to that, the government has confirmed that the mission would be extended up to 2017. This is also the first time Prime Minister David Cameron has increased the size of the troops since the Nato withdrawal began.
At the Nato summit in Warsaw, Defence Secretary Michael Fallon said: "These deployments show Britain taking a leading role in NATO, protecting the security of our Baltic allies. We can do this because we are increasing defence spending every year for the rest of the decade." The British troops were originally scheduled to leave war-torn Afghanistan by 2015 but then delayed it by another year. The Ministry of Defence also confirmed the £70m ($90.6m) package a year to Afghanistan would continue until 2020.
The UK government's latest move somewhat echoes US President Barack Obama's earlier announcement that the departure of American soldiers would be slowed down. British soldiers ended their 13-year combat mission in 2014 but stayed back to train the Afghan security forces in their fight against Taliban.
Cameron is expected to make the formal announcement at the Warsaw conference underscoring Britain's relevance in the geopolitical scenario, especially in the wake of the Brexit vote. The British prime minister is also poised to meet Afghan President Ashraf Ghani over the matter.
"The aim is to build the capacity of the Afghan national defence and security forces. It is a Nato mission. It's not mission creep. They are not engaged in a combat capacity. They are engaged in training and mentoring," said Cameron's spokesperson, reported the Guardian.