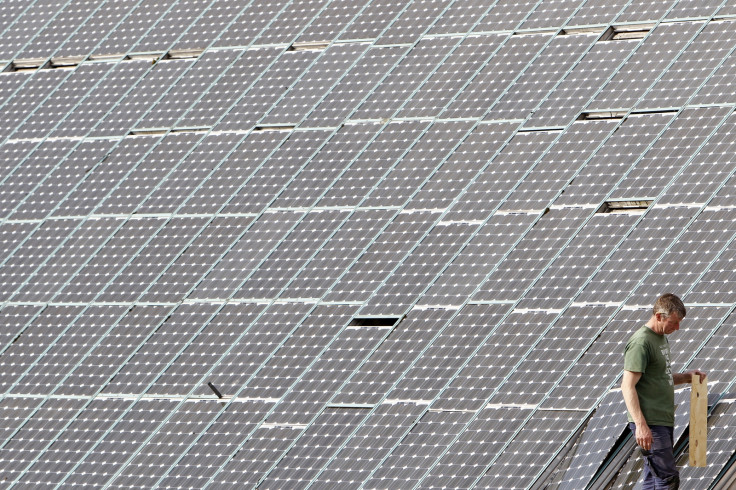 A new survey from PWC and the Solar Trade Association (STA) says that a third of jobs in the UK solar industry have been lost within the last 12 months, a year in which the UK government announced plans to cut subsidies for solar power by 65%.
Firms surveyed said that their number of employees dropped by 32% from a year ago – from 5,326 to 3,665. "Extrapolating the survey findings across the UK solar industry, the figure for job losses over the past year could exceed 12,500," said the STA. The number may be higher as the survey says that it "exclude[s] job losses from companies that had gone into administration at the time of the survey."
From the surveyed companies, three in 10 expect to employ fewer people in a year's time; two in 10 think their workforce to increase; while half think it will stay the same.
Speaking in the survey, Nick Boyle, CEO of Lightsource, said: "Since the government U-turn, our hand has been forced to re-evaluate our strategy for both roof and ground mount installations, and this has had a direct impact on our team and internal resourcing requirements."
STA said that deployment of solar is expected to drop 75% this year, from an average of 1GW for the last five year, to 300MW. The group also said there is opportunity for a new "strategic approach" to solar with the creation of the new Department of Business, Energy and Industrial Strategy.
"The survey shows very regrettable damage to the fabric of the British solar industry and the need for prompt Government action," said Leonie Greene, Head of External Affairs at the STA, "shockingly, since we undertook the survey, business investors in solar are set to be hit with a 6-8 fold rise in business rates."
"We urge new Ministers, rather than increase the tax burden of going solar, please reward investment with sensible solar tax breaks consistent with action on climate change. International experience of tax breaks is solid, and the industry is clearly behind this."
Climate change issues and renewable energy projects previously came under the remit of the Department of Energy and Climate Change, but with that department scrapped in Theresa May's new government, responsibility lies with the new Department for Business, Energy and Industrial Strategy, headed by Greg Clark.