Prince Harry has been a passionate Aids campaigner since his resignation from the army in June 2015. He has picked up where his late mother, Diana, Princess of Wales, left off trying to raise awareness of HIV and banish the stigma that surrounds it.
The 31-year-old is the founder of Sentebale, a charity that supports vulnerable children affected by the HIV/Aids epidemic. Polo player Malcolm Borwick discussed his close friend Prince Harry's devotion to fulfilling his mother's legacy.
Speaking at the Royal Salute Coronation Cup 2016 on 23 July, he told IBTimes UK: "Harry has been passionate about Aids campaigning for a very long time. He started when he was just 18 years old."
On whether he believes Harry is ardent about continuing his mother's efforts, Borwick continued: "Absolutely. Obviously, I think when he went there [Lesotho] on his gap year, carrying on the Aids work that his mother started with a halo was a very significant influence for him. So that is definitely carrying on."
Diana was the first royal to try to help banish the stigma surrounding HIV. Working in front of the camera and behind the scenes to support people living with Aids – visiting patients in hospital and attending conferences along with fundraising initiatives – she succeeded in changing its perception within society.
Also, as the first royal and high-profile figure to be pictured holding hands with an Aids patient to be seen by millions across the globe, she appeared in an image which had a lasting effect in breaking down the misconceptions of HIV.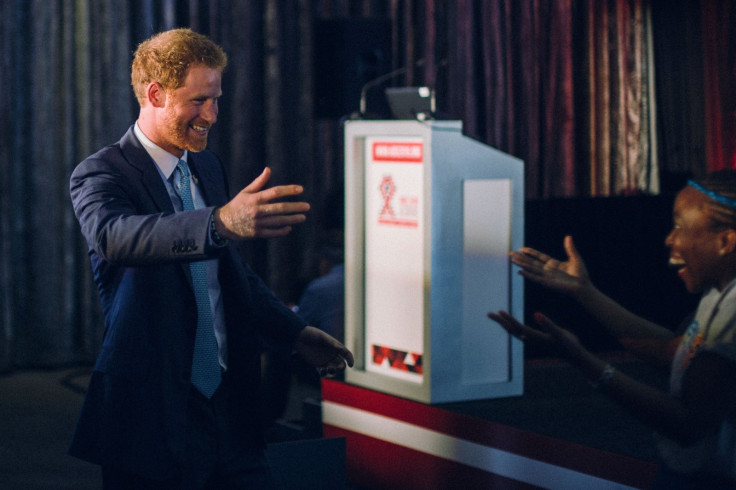 Most recently, Harry has spoken about the regret he feels for not discussing the death of his mother and how it did not affect him fully until three years ago.
Harry was just 12 years old when Diana was killed in a car crash in Paris in 1997, alongside her friend Dodi Fayed. As he hosted an event for mental health charity, Heads Together, which was attended by a number of sports stars, the prince spoke about struggling with grief after his mother died.
He told the BBC that the event was an opportunity to highlight the fact that anyone – no matter who they are or where they come from – can suffer from mental health issues.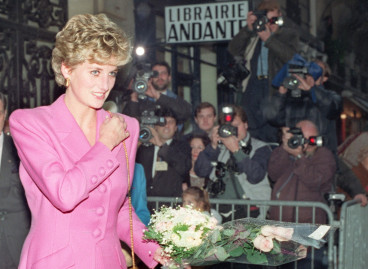 The prince, who is fifth in line to the throne, told BBC Breakfast: "It is OK to suffer, but as long as you talk about it. It is not a weakness. Weakness is having a problem and not recognising it and not solving that problem.
"A lot of people think if you've got a job, if you've got financial security, if you've got a family, you've got a house, all that sort of stuff, everyone seems to think that is all you need and you are absolutely fine to deal with stuff."
Harry spoke to Rio Ferdinand who was at the event – whose wife, Rebecca Ellison, died from cancer last year – about dealing with the death of a parent. The prince said: "You know, I really regret not ever talking about it."
Harry formed Heads Together with the Duke and Duchess of Cambridge to unite leading mental health charities, a topic Prince William is most passionate about along with anti-bullying campaigning. After spending parts of his gap year in Australia and Lesotho, Harry has dedicated much of his time to raising HIV awareness since leaving the military service, echoing his late mother's fight for the cause.