UK stamp duty reforms save house buyers £1,300 on average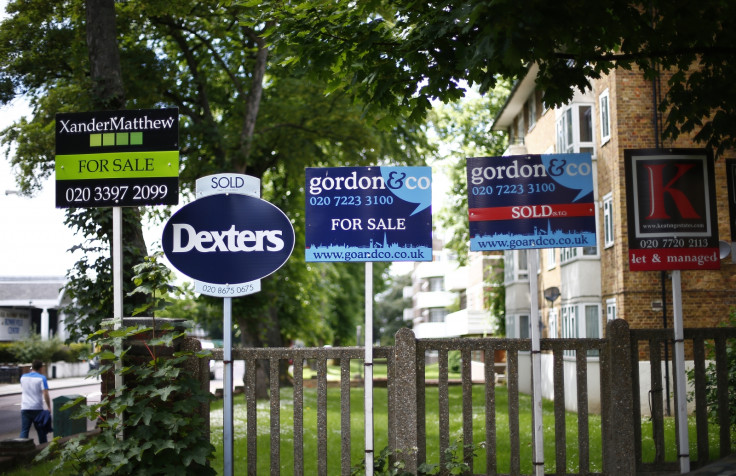 UK chancellor George Osborne's surprise scrapping of the old stamp duty system is saving Britons an average of £1,300 when purchasing a property, says the Mortgage Advice Bureau.
According to the group, people purchasing properties in the South East are saving up to £3,870 (€5.052, $5,846), while home buyers in London are saving about £4,600, thanks to the abolition of the old slab stamp duty system.
Although homebuyers in the north west of the England are saving less than the average, property purchasers in the region are still saving £1,059.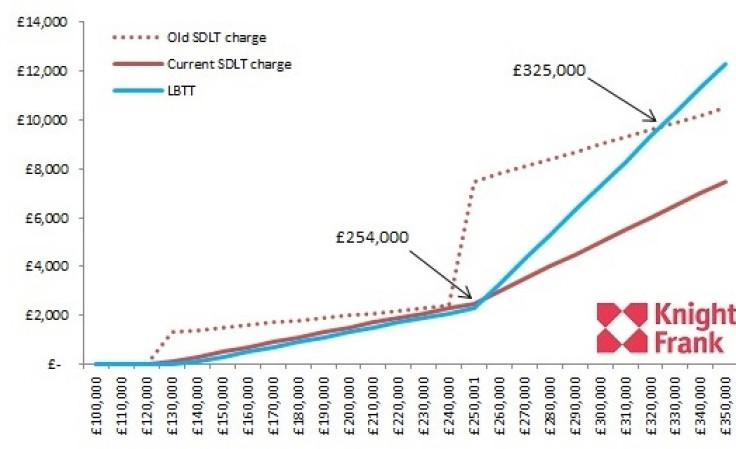 Figure 1: New stamp duty and LLBT tax regime and impact on buying costs
Knight Frank
"The changes mean the market can grow on a surer footing, and we now have a more sensible approach to stamp duty in place," said Brian Murphy, the MAB's head of lending.
"However, there are still regional pressures and we mustn't forget the vital support needed by less affluent buyers."
According to data from the Office for National Statistics, the average UK house price stood at £271,000 in October last year.
This is a slight decline from £273,000 in September 2014 and £274,000 in August.
Annual house price inflation was 12.5% in England, 5.8% in Wales, 7.6% in Scotland and 10.9% in Northern Ireland.
In October, Scotland's government unveiled details about how it will scrap stamp duty, in favour of its LBTT, which will widen the tax bracket and bump up the rate for those buying properties worth over £135,000 [Figure 1].
People buying a house worth £135,000 and under will not have to pay tax at all.
The scrapping of stamp duty marks the first time the Scottish Parliament has levied taxation since the Union in 1707.
However, two months later in the Chancellor's Autumn Statement, Osborne shocked the nation by abolishing the old stamp duty system [Figure 2].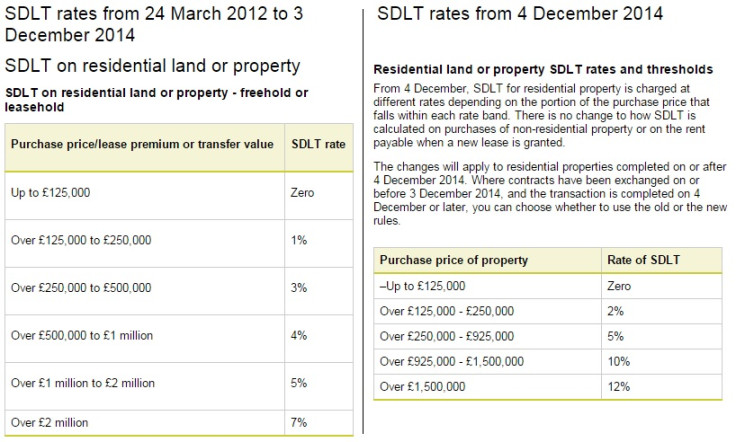 Stamp duty had operated in a "slab" basis, by which the percentage paid applies to the purchase price band, so much more stamp duty would be liable if the property price fell just above the threshold.
However, the reforms mean stamp duty on a property is paid in a method comparable to the system of income tax.
© Copyright IBTimes 2023. All rights reserved.