UK and US defence chiefs say 'brutal' Bashar al-Assad has no future in Syria
Sir Michael Fallon and Ash Carter again called for a political settlement to stop civil war.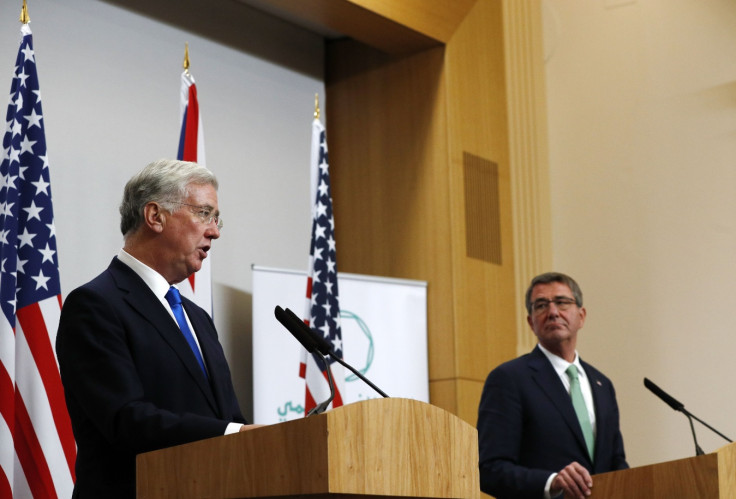 President Bashar al-Assad has no political future in Syria even if he succeeds in taking the besieged city of Aleppo from rebel forces, Sir Michael Fallon said on Thursday evening (15 December).
The British Secretary of State for Defence, alongside outgoing US Defence Secretary Ash Carter, condemned the Syrian leader at a press conference in London.
"There is no victory in bombing hospitals, in restricting humanitarian aid and ending up in a country that you only control 40% of, which is half-destroyed, millions dispersed and hundreds of thousands killed. That is not a victory," Fallon said.
He called again for a "pluralist" political settlement to the Syrian civil war as human rights groups warn of alleged war crimes and other atrocities in Aleppo.
Carter, in his final overseas visit as defence secretary, also backed a "political path", criticising Russia for failing to fight the Islamic State (Isis) and promote a political solution in Syria.
"The only way to end the civil war and the violence is a political path in which there is a transition, which includes the very people who are being brutalised in Aleppo and other parts of Syria," he said.
Fallon and Carter addressed the media after a meeting of the Counter-Daesh Coalition in the UK capital. Assad, meanwhile, claimed the government's victory of the rebels in Aleppo was a "liberation".
"What is happening today is the writing of a history written by every Syrian citizen," the Syrian leader said.
"The writing did not start today, it started six years ago when the crisis and war started against Syria." An evacuation of thousands civilians is in underway in east-Aleppo.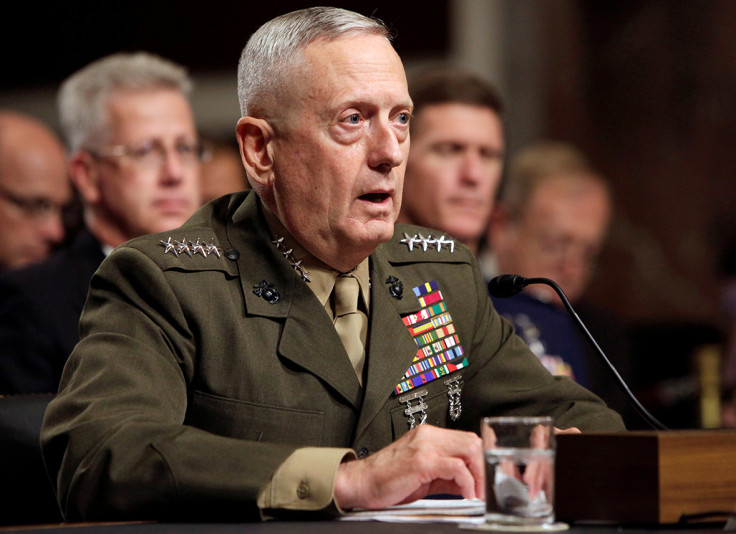 James Mattis US President-elect Donald Trump's reported choice for US Defence Secretary
Yuri Gripas/ Reuters
Carter expects Trump to continue fight against Isis
Elsewhere, Carter addressed President-Elect Donald Trump, naming General James Mattis as his defence secretary.
Mattis, nicknamed "Mad Dog", will need to US Congress to grant him a waiver since he has been on active duty in the last seven years.
He retired from the United States Central Command in 2013. Carter said he could not speak "for the next administration", but suggested Trump and Mattis would continue the fight against Isis.
"I do have confidence in the future of the coalition campaign [against Isis] – it's logical, it makes sense and therefore I expect that logic will recommend itself to the future leadership of the United States as it has recommended itself to the current leadership of the United States.
"It reflects our common values and the determination of our people to protect themselves and defeat an evil organisation like [Isis].
He added: "I expect [my successor] will have the same attitude that we do, that is shared by the group in this room today, which is [that] we are constantly looking for ways to accelerate the campaign.
"We look for opportunities, we have seized opportunities every time we have found one and I expect that that desire to accelerate will persist also because it makes sense."
© Copyright IBTimes 2023. All rights reserved.