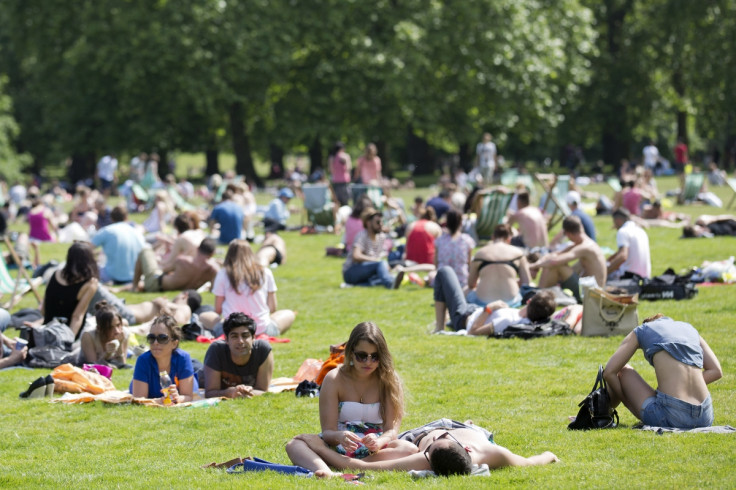 Britain will bask in glorious sunshine bringing temperatures as high as 20C this week, according to weather agencies. Thursday (30 March) looks set to be the hottest day of the week.
The beautiful weather enjoyed by most Brits at the weekend should continue through the next few days. There may be patches of rain for some later in the week but this will be offset by the warm temperatures.
The UK will be as hot as Greece and Portugal on Thursday – 20C, according to Weather Online. The Met Office say Londoners will enjoy temperatures of 18C on Thursday while it will be 14C to 16C during the rest of the week.
The spell of high pressure that provided sunbathing opportunities at the weekend continues today (27 March) with bright sunshine up and down the British Isles. There will be highs of 16C in London and 15C as far north as Inverness.
A Met Office spokeswoman said: "We're going to see plenty of sunny skies developing across Wales, the south west of England and moving up to northern England as well so another fine day and dry day to come. It's where we hold onto the cloud the longest on those eastern coastal areas that it's going to be coldest.
"The temperatures there stuck at 9C under that cloud but elsewhere still feeling mild with the temperatures above where they should be for this time of year, reaching highs of 16C or even 17C.
"As we head into the mid week we say goodbye to that area of high pressure and hello to low pressure, things turning more showery with some spells of rain arriving from the south west.
"But it's not all doom and gloom there will be some sunny spells as well and where we do have those it will still feeling quite mild for the time of year."