Thousands of people in cartoon animal costumes attend Europe's largest furry convention
The furry fandom – lovers of anthropomorphic cartoon animals – meet in Berlin.
More than 2,500 people have gathered in Berlin for Eurofurence, a convention for "furries" – lovers of anthropomorphic cartoon animals. Many of those attending Europe's largest "furry" convention wear life-sized fantasy animal costumes, while others are fans of those who wear fursuits.
Members of the furry fandom often create their own "fursona" – an animal character. This avatar allows them to express characteristics quite different from their own personalities. Although around 80% of furries are male, many of their avatars are of a different gender.
Conventions like these offer furries and fans of anthropomorphic culture the opportunity to socialise with other like-minded individuals.
Events at Eurofurence include lessons on how to draw various animals, how to write furry fiction and how to create fursuits and give them personalities, as well as adults-only private parties for subgroups of the fandom.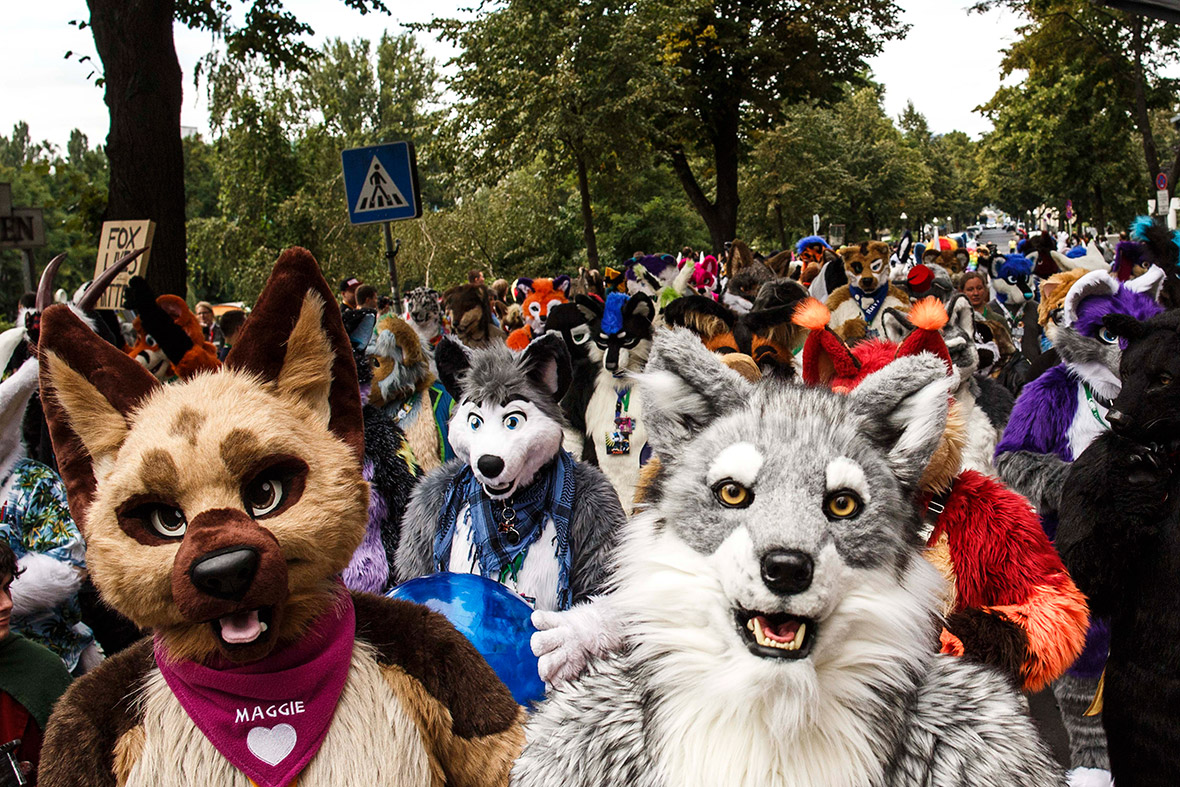 The annual get-together also helps to raise money for animal charities. Eurofurence 2016 aims to help The Painted Dog Conservation, an organisation fighting to save the endangered painted dog or African wild dog (Lycaon pictus). Current estimates put their numbers at about 3,000.
Euroference 22 is being held at the Estrel Hotel in Berlin – Germany's largest hotel with 1,125 rooms – from 17 to 21 August 2016.
© Copyright IBTimes 2023. All rights reserved.