UK weather: Heatwave returns to the south-east with sweltering highs of 31C
Warm air from Europe is being drawn into southern England, causing temperatures to rise dramatically.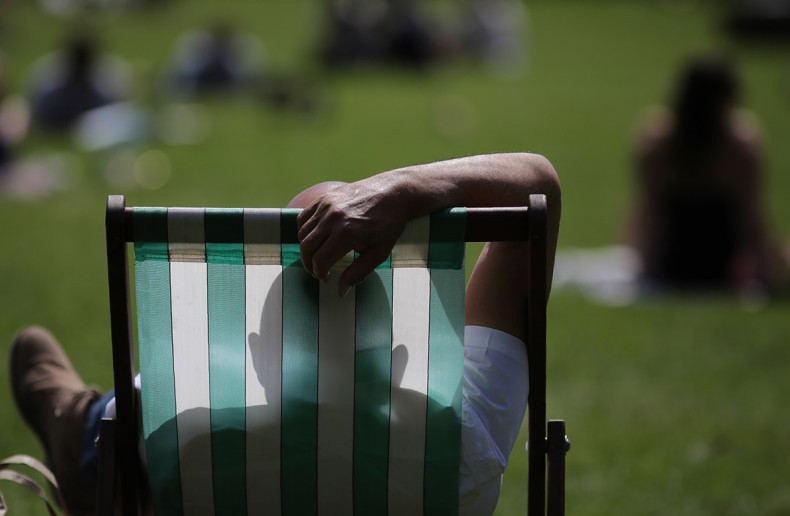 Temperatures are set to soar once again in the UK, continuing the unsettled September weather seen so far. Forecasters have predicted that temperatures will rise to the late 20s from Monday (12 September) onwards, reaching a staggering 31C in the south-east by Tuesday (13 September).
However, northern and western parts of the country are likely to see heavy rain at times, which will act as a barrier between warm and humid air in the south and less warm air in the north-west. Temperatures are expected to reach the highest in the south and central England.
A spokesperson for the Met Office told IBTimes UK: "It does indeed look likely that we'll see a return to very warm weather across parts of the UK early next week. This is as a result of air being drawn north and westwards from Europe where it has been very hot recently."
Earlier this week, temperatures in Spain reached up to 45C in some parts, triggering warnings for wildfires. However, by midweek temperatures in the UK will be higher than those being seen in Madrid and Barcelona as the country sees some cooler spells.
The Met Office has noted that it is not unusual to see temperatures in the high 20s at this time of year, pointing to a high of 29.3C that was recorded in Gravesend this week on 7 September. According to weather experts, the seas around the UK are at their warmest in September, which means that as long as there is a warm air mass over or near the UK, temperatures are prevented from dipping too much.
However, the heatwave conditions are unlikely to last for very long, with unsettled conditions returning once again by the end of next week. By next weekend, temperatures are expected to drop back down to highs of 21C and lows of 13C in the south-east.
The Met Office spokesperson said: "At the moment it looks as though the warm air will be squeezed away eastwards towards the end of next week, with less settled weather spreading to most parts."