Predictions of the coldest January on UK records have been thawed somewhat by the Met Office's announcement that parts of the country will be hotter than Spain this weekend (7-8 January) .
Temperatures will apparently reach 12C in in parts of southern England and Wales on both Saturday and Sunday. Residents in these corners of the UK are predicted to enjoy the same mild winter air as their European neighbours on the Costa del Sol. There is one caveat however: it is going to rain.
Grahame Madge, a spokesman for the Met Office, told the Daily Mail: "There's nothing that we are aware of that will back up that it will be the coldest January on record. It is possible that the lack of cloud cover means that it will be very cold during the night but, like with the mild Christmas conditions, we could still have sunny spells and milder temperatures during the day."
The sub-zero conditions that led to predictions of an historically cold January have already begun to abate. Today (4 January) and tomorrow only an icy slither of eastern England has been issued with a severe warning from the Met Office. At present, the Met is not forecasting any weather warnings for the weekend.
This will be a marked change to the past two weeks, which have been defined by dense patches of freezing fog shrouding parts of Britain. Two drivers were killed on foggy and icy Oxfordshire roads shortly after Christmas and airports close to London were brought to a complete standstill.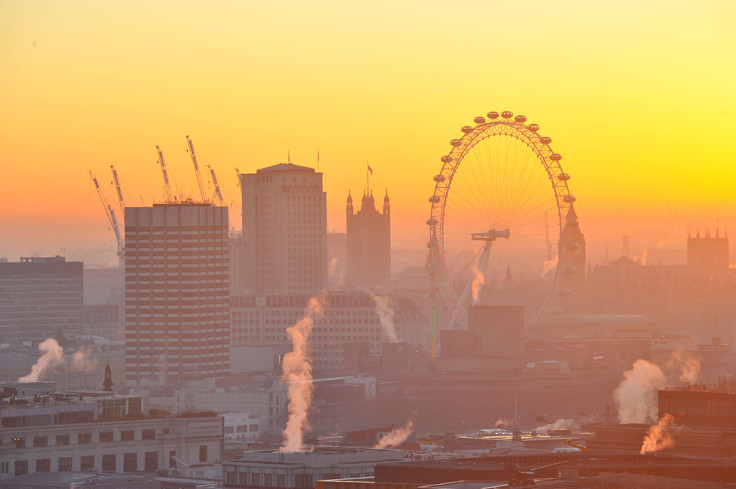 Experts predict that the new-found mildness will continue into the start of next week bringing peace of mind to travellers as well as the elderly and families struggling to pay their energy bills. Despite the upturn, it will still be far from England and Wales's record January high temperature, which was 18.3C recorded in Gwynedd on 27 January, 1958. The coldest was 1963, when the average was 0.9C across the country. The records go back to 1940.