UK weather: Rain warnings for south-east England as Scotland prepares for more flooding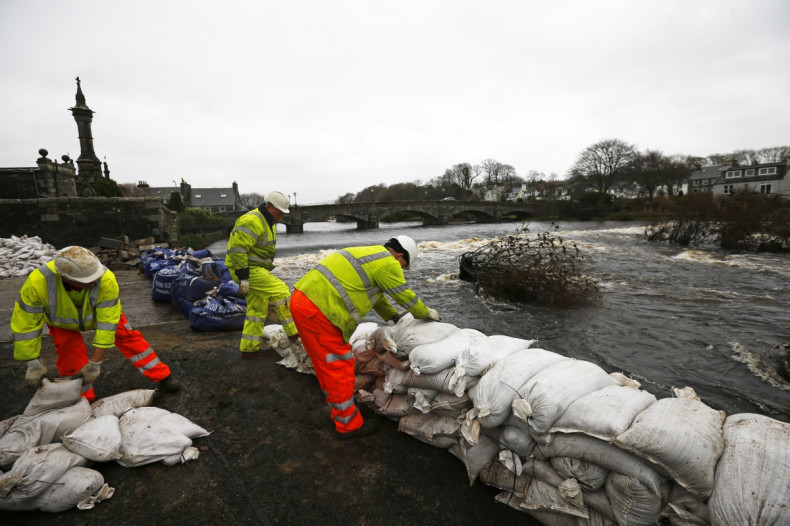 A yellow warning for rain has been issued for the south-east of England on Monday (4 January). The south-west of England, Wales, and some parts of the north have also been issued warnings, while parts of Scotland have been put on a yellow warning, urging people to "be prepared".
While London is not expected to get the worst of the rain, the capital will see some showers from 4pm onwards. While the afternoon showers are not expected to last long, the wet conditions will return overnight.
A Chief Forecaster for the Met Office said: "As the winds turn a little more southerly, showers will be driven somewhat further inland and given the fairly saturated conditions, some surface water flooding is possible."
The Met Office has warned that up to 10mm of rainfall could be seen in the south-east in just one hour, with some areas receiving as much as 30mm. The rain warning comes into effect from 1pm on 4 January and will be in place until 12midnight on Tuesday 5 January. Kent, Sussex, Brighton, Southampton, Portsmouth and Hampshire are among those affected by the rain warning in the south-east.
Meanwhile, parts of Scotland have been put on alert for heavy rain, which is expected to persist for much of Monday 4 January. The Met Office has warned of further flooding for the region, with as much as 15-25mm of rain in most areas. Some parts of higher ground could even see up to 40mm of rainfall, with the possibility of snow.
The Met Office weather warning noted: "Rain will persist for much of today, locally heavy at times and turning increasingly to snow above 450m during the evening. The persistence of the rainfall will continue to produce some large totals over areas where ground remains saturated."
The region has already been struggling to cope with extensive flooding caused by Storm Frank late December. Disruption to travel is expected as the rain continues, with the police in Tayside having confirmed that a number of roads are closed due to rising waters. The Scottish Environment Protection Agency has issued 35 flood warnings.