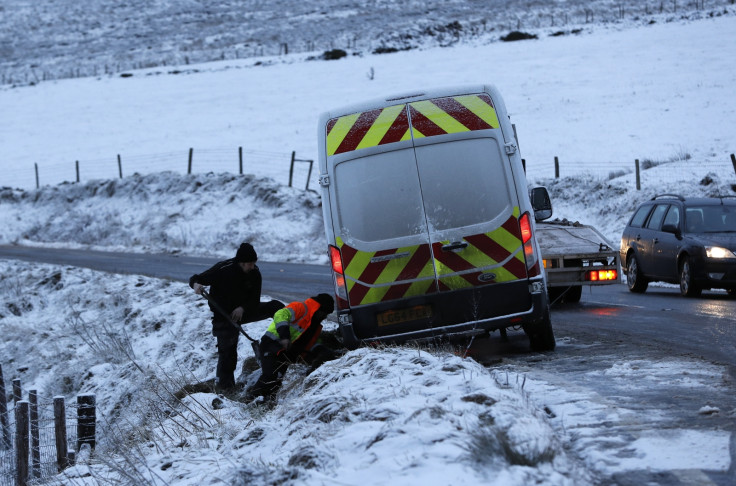 Storm Stella could bring snow to the UK on Thursday 15 March, according to the Met Office. The north of England and Scotland are likely to be affected while London will continue to enjoy warm temperatures.
A Met Office forecaster warned that "wintry showers" would emerge on the north-west of the British Isles during the day and become more pronounced towards the evening. Storm Stella will not wreak havoc on the UK as it has done in the US.
London will enjoy highs of 12C – mild in comparison to the storm-affected regions but significantly cooler than the 17C it enjoyed on Wednesday. A band of rain marking the edge of Storm Stella will divide the country with those to the west bearing the brunt and those to the east enjoying the sun.
The forecaster said: "As we start Thursday morning it will be a fairly damp and cloudy start for many of us but I am hopeful that eastern parts will see that sunshine getting to work on that cloud and we'll see some breaks through the afternoon.
"Further north it's going to be a bit wetter, we'll see this band of rain pushing it's way southwards and it's between that band of rain that we see the contrast in temperatures In the south staying quite mild with 12C or 13C possible. Further north though I think we'll struggle at 9C or 10C so feeling a little bit cooler here with some wintry showers following in as well.
"And the wintry showers will be more notable as we head into the evening particularly over the higher ground in Scotland and maybe Northern Ireland as well. Some quite frequent showers here turning blustery as well but always staying mild further south with this band of rain very slowly tracking its way away."