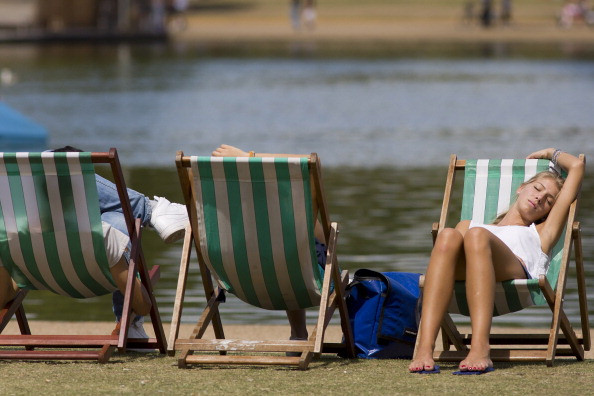 Following a few days of miserable downpours for many across the UK, forecasters have returned with brighter news. Temperatures are set to soar once again across the country, with drier and sunnier conditions for many.
The Met Office has predicted drier and warmer conditions of 24C on Tuesday (6 September), before jumping to 27C on Wednesday (7 September). The UK has already enjoyed one of the hottest summers for 20 years, with the average temperature at 0.6C above normal, however, the country recorded 6% less sunshine than average.
A spokesperson for the Met Office said: "Looking ahead and summer is still trying to hold on. There should be an improvement in the weather for most as we go into the week. There is likely to be a good deal of fine weather away from the north-west, and some warm or very warm conditions are also expected by midweek."
After a rainy morning on Monday (5 September), the clouds are expected to clear from southern and western regions, giving way to brighter conditions across the UK. Temperatures are expected to reach up to 23C in London and the south-east, with highs of 18C and 19C in the northernmost parts of Scotland.
Following highs of 27C on Wednesday, rainy conditions are not set to return for the rest of the week. However, temperatures are likely to dip back down to 20-22C, with fluctuating spells of sunshine and cloud.