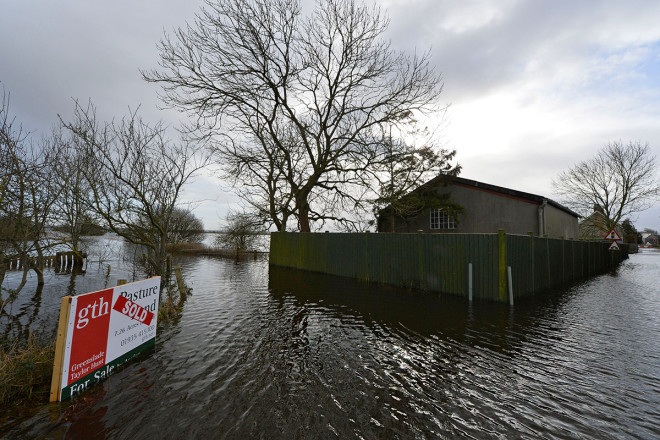 Parts of the UK have been told to brace themselves for potential flash flooding with heavy rain forecast for the next 48 hours.
The Met Office has issued a yellow warning – meaning people should "be aware" – in eastern areas of England, including Yorkshire and the Humber as well as east Midlands.
The area which looks set to see the most rain is Lincolnshire in South Yorkshire and Humber, which could see 70mm (2.76ins) of rainfall.
The Environment Agency has also issued 10 flood alerts in the Midlands and south east England. A spokesperson added: "There may be some flooding of low-lying land and roads, some disruption to travel and possibly flooding to individual properties."
The flooding could also cause potential travel disruption.
Met Office meteorologist Mark Wilson said yesterday: "It's going to be the eastern part of the UK that will bear the worst of the weather on Tuesday (27 May).
"There will be some torrential downpours affecting East Anglia at first and then moving into the East Midlands, Yorkshire and Humberside.
"These areas could see 40mms of rain in 24 hours and that could bring some localised flooding.
"Wednesday is looking like quite a dismal day for a lot of the UK with lots of rain around and everyone suffering the same. We could see another inch in some areas and it will be breezy and feel quite cool.
"There will be more rain on Thursday but it will be lighter and showery and there will be a gradual improvement on Friday with some sunshine in the South."