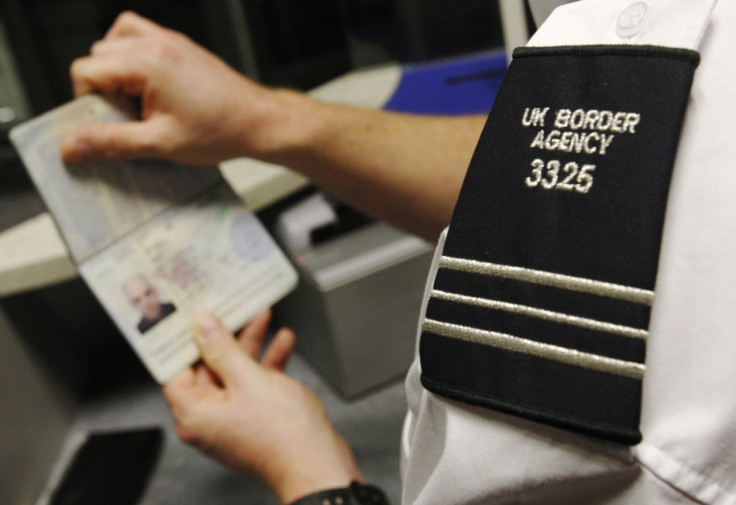 Several UK Border Agency (UKBA) staff, mainly middle managers, who have been trained to take over border checks during the public sector pension strike on November 30, are believed to have decided not to take up the responsibility, it has been reported.
The Guardian has quoted top government sources as saying that the move is to protest the Home Office's treatment of three senior UKBA officials, including Brodie Clark, former head of the UK Border Force.
The Home Office now has the tedious job of implementing the contingency plan during the walkout, in addition to check all passports, as ordered by Home Secretary Theresa May.
May reverted her decision to suspend some passport checks following criticism.
In an attempt to manage the borders, former UKBA officials are being offered up to £450 for a single shift if they are willing to work during the walkout - more than four times the daily rate earned by most passport officials.
"It's a disgrace that they're trying to bribe people who, only very recently, they were saying they no longer need," Mark Serwotka, general secretary of Public and Commercial Services union, said while commenting on the Home Office move.
"The security of the UK border remains our top priority and it is absolutely right we explore all options to ensure minimal disruption caused by planned union action," the UKBA said.
There can be "significant disruption" at Britain's airports and ports, with less than 50 percent of staff at passport control at Heathrow Airport.
Queues will be "significantly longer" at Heathrow, and "there is a strong likelihood that arrivals halls will reach capacity and stay like that throughout the day", the UKBA has informed airline bosses.
Airlines and airports fear passengers will need to be kept on aircraft and several flights might be cancelled.
The 200 officials who are expected to run the passport desks on November 30 have been trained specifically to carry out "secure ID" checks, those involving biometric visas, on passengers from outside Europe. The remaining 600 staff have been trained in "low level" checks on EU passengers - mainly just scanning them into the system against the watchlists.