UKIP 'Homophobia' in Spotlight After Online Leaks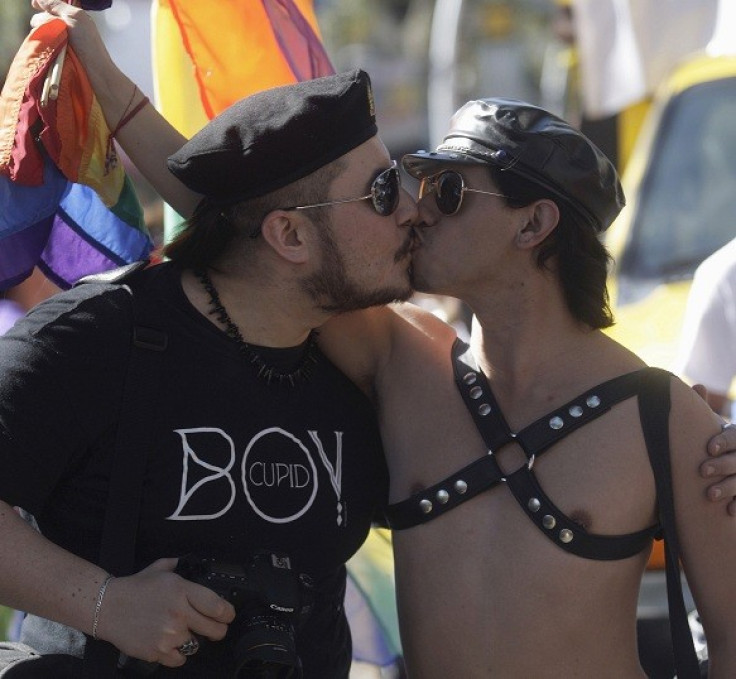 The recent rise of the UK Independence Party (UKIP) may be halted in its tracks by new evidence of the profound homophobia of some party members.
Content posted on party websites by some senior members of UKIP contains views that could derail the party's push for the centre ground of British politics.
Former UKIP MP hopeful Dr Julia Gasper, who runs the party's branch in Oxford, linked homosexuality with child sex abuse in comments made on the party's Members' Forum.
She wrote: "As for the links between homosexuality and paedophilia, there is so much evidence that even a full-length book could hardly do justice to the ­subject."
Her opinion was echoed by fellow posters on the forum, from which the public is barred by web security software.
One user attacked "disgusting" gay sex and bashed homosexuals for "trying to ram it down my throat". No humour was apparently intended.
Gasper refused to comment when approached about the online forum by the Sunday Mirror. No UKIP spokesman was available to speak with IBTimes UK.
Such divisive views undermine party leader Nigel Farage's recent claim that UKIP is ready to take the Liberal Democrats' place as Britain's third party.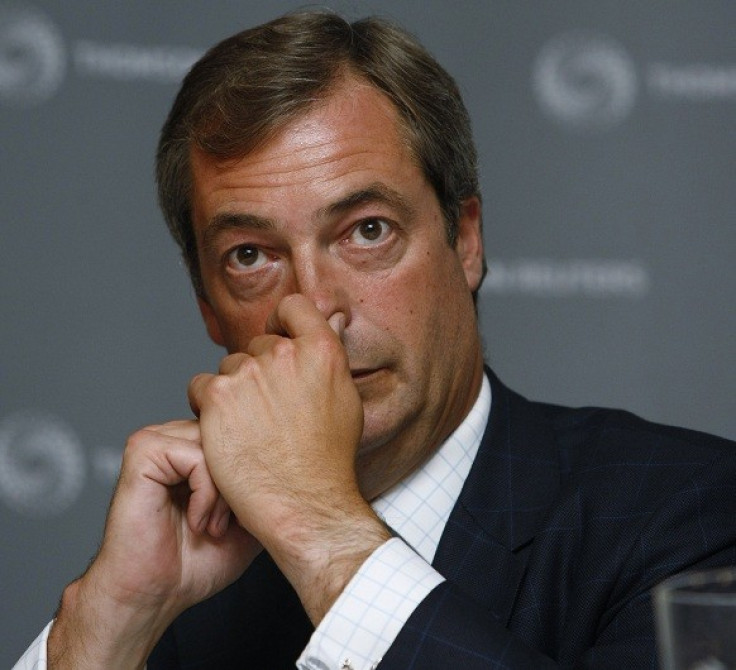 The former banker told the Telegraph: "We have long said that UKIP is neither on the Left nor on the Right, but at the centre of public debate.
"Out there in the pubs, coffee mornings and, yes, even the golf clubs of Britain, the policy platform that we are presenting is entirely uncontroversial."
Speaking on the party's cornerstone Europhobia, he insisted UKIP actually reflects what people think outside of the "Westminster bubble".
Only weeks ago, Farage was celebrating as UKIP surged into second place in by-elections in Middlesbrough and Rotherham. ComRes polling last month put the party up three points, only a point behind the ailing Liberal Democrats.
Now, there is a chance that UKIP members' apparent intolerance will repel liberal voters tempted make a ballot-box protest against coalition partners, the Lib Dems.
Gasper could face the sack for her comments. But a string of similar incidents mean she is not alone.
Several public outbursts by UKIP members indicate the existence of an underbelly in the party that is deeply uncomfortable with homosexuality.
Last week, UKIP sacked its youth director Olly Neville for supporting gay marriage - a surprisingly authoritarian move by a party which calls itself liberal.
Leader Farage has publicly stated UKIP's opposition to gay marriage, which he stresses is based on a liberal objection to the State forcing it on religious organisations.
Meanwhile in Europe, UKIP is part of an alliance which includes the homophobic 'United Poland'. UKIP with its seven MEPs is the biggest member of Europe for Freedom and Democracy. United Poland have been quoted as saying: "There is no place for homosexuals in our party."
Last year, UKIP's candidate in the Croydon North by-election spoke out against gay adoption. Winston McKenzie told the Croydon Guardian: "Would you honestly want your child to be adopted by a gay couple?
"Would you seriously want that or a heterosexual family? Which would be more healthy for the child?
"A caring loving home is a heterosexual or single family. I don't believe (a gay couple) is healthy for a child.
A damning verdict on the party's attitude to homosexuality was delivered by former UKIP MEP Nikki Sinclaire. She said UKIP remains: "Without a doubt homophobic."
© Copyright IBTimes 2023. All rights reserved.