Ukip and homophobia: Nigel Farage and his party have run out of ways to say sorry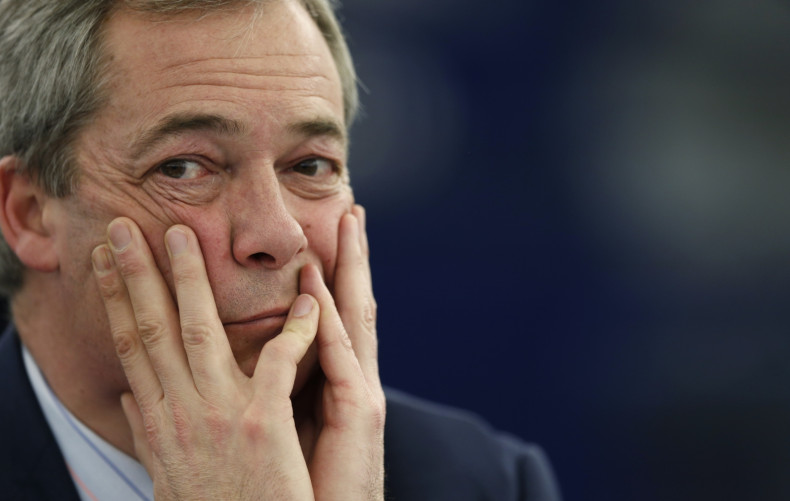 Ukip has finally run out of ways to apologise for homophobic remarks made by the party's supporters – after releasing identical statements for two separate instances of homophobia.
The most recent apology issued was for a leaflet handed out by the Christian Soldiers in Ukip group at the Margate conference over the weekend, which argued that sexual education in schools was "sexual grooming". The statement, Pink News reported – which claims such groups are "authorised but not official" – is identical to one issued a month ago after the same group claimed Manchester Pride is a parade of "wickedness".
From councillors blaming the 2014 floods on the prime minister's support for gay marriage to Farage defending homophobic pensioners, Ukip has not had the best track record of supporting LGBT rights. Farage claims his party is "open to everyone" – but its recycling of apologies suggests Ukip has had to say sorry too many times.
"Gay people are incapable of love"
Demetri Marchessini, a Greek shipping tycoon who was the party's sixth largest donor in 2013, said last year that homosexual relationships never involve "fidelity" and are based on "only lust" - not love.
Ukip responded in May 2014 by distancing itself from Marchessini, with a party spokesperson telling the BBC: "We neither share nor condone these views. He can donate to whoever he wishes to donate to. Those donations do not come with strings attached."
Section 28
Ukip Parish Councillor Iain McLaughlan claimed in May 2014 it was a "tragedy" that Section 28, which prevented the discussion of homosexuality in schools, was ever repealed – because homosexuals want to "destroy the traditional family".
According to the Mirror, he wrote on Facebook: Children need to be protected from the promotion of homosexuality, Margaret Thatcher was right to enact Section 28 in 1988. And it was a tragedy that it was repealed."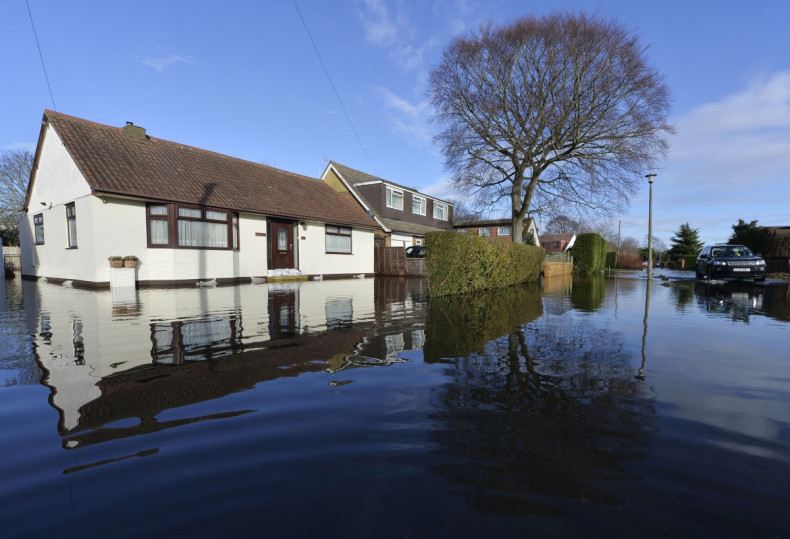 Aging homophobes
Speaking on Newsnight in May 2014, Farage suggested it was OK to be homophobic if you are aged 70 or over. In the interview with Jeremy Paxman, he defended the party's candidate for the 2014 Newark by-election, MEP Roger Helmer, who had said the public should be able to freely and openly dislike gay people, as they would different types of tea.
Mental Health Act
Dr Julia Gasper, a former Ukip member and a right-wing political activist now affiliated with the English Democrats, previously wrote that gay people needed to stop "complaining about persecution" and start expressing "gratitude" to straight people – on whom they are reliant to be born.
She also said readers of PinkNews should be sectioned under the Mental Health Act, using the Ukip forum to brand the gay rights movement a "lunatic charter".
Gay floods
In January 2014, David Silvester opened the floodgates with a claim that the storms and heavy floods across the UK had been caused by the government's decision to legalise gay marriage. In a letter to his local paper, he said he had warned Cameron the legislation would result in disaster.
The best thing to come out of his comments was the Twitter account Ukip Weather: "If you hear a rattling at your windows and a high-pitched 'oooooooo' sound, don't worry, it's just the wind, not aggressive homosexuals."
It is no wonder Ukip's LGBT chair resigned last week.