Ukip leader Nigel Farage Egged in Nottingham: A Hard-Boiled History of Protest Food Pelting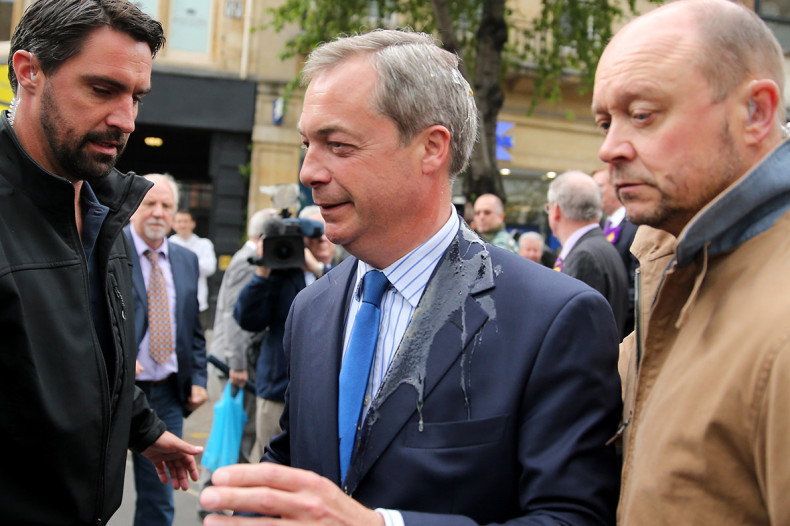 Ukip's Nigel Farage has been hit by an egg thrown by a protester in Nottingham during his campaign trail.
The party leader was pelted as he climbed out of his car in the city centre, as reported by Sky News, where he had been due to gather support for Ukip's EU election candidates. Shortly afterwards he jumped back into his vehicle, leaving his supporters behind.
The demonstrator, known as Fred, held a sign which read: "Ukip... sad, scared, old men."
Where did food throwing come from?
The very first recorded instance of of launching food in protest dates back to 63AD, when Vespasian, Roman governor of what is now Tunisia and Libya, was pelted with turnips. Arguably more painful that eggs, unless hard-boiled, of course, protesters were campaigning against harsh punishments and financial hardship.
Aside from their use, cream pies became the food du jour of protesters in the 1970s. The likely originator of pieing as a political act was Thomas King Forcade, the founder of High Times magazine. He struck Otto N. Larsen, chairman of the President's Commission on Obscenity and Pornography, as well as William F. Buckley and Andy Warhol.
The most popular edible missile of protest, however, is eggs - which have been launched at various high-profile politicians during press conferences and other public appearances. It has been reported that throwing eggs, particularly rotten ones, began in the Elizabethan theatre.
Who has been targeted?
In 2009, Nick Griffin, the far-right British National Party leader, was forced to abandon a press conference outside parliament when he was pelted with eggs by protesters chanting anti-Nazi slogans.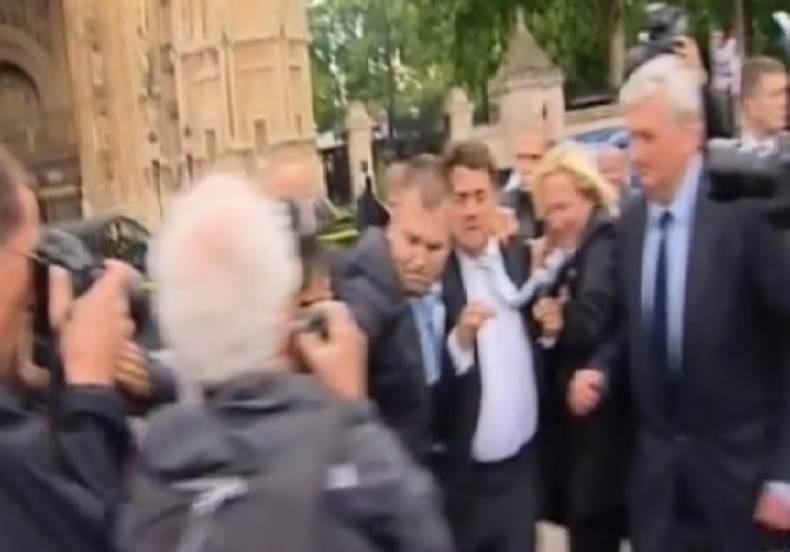 John Prescott, the then prime minister, threw a punch after being hit by a flying chicken ovuum in 2001, during Labour's election campaign.
In 2004, Viktor Yanukovych, the former president of Ukraine, was egged as he stepped off a bus. After inspecting the egg on his suit, he promptly dropped to the floor as if he had been shot.
While campaigning in East Street market in Walworth, south London, Ed Miliband, the Labour leader, was hit by a flying volley of eggs. The protester was identified as Dean Porter, who later said he threw the eggs because Mr Miliband "hasn't represented the poor enough".
Luckily Miliband shrugged it off, tweeting afterwards: "Thanks to all at East St Market for the warm welcome today. Can recommend it for easy availability of eggs."