Ukip migration spokesman Steven Woolfe MEP and Breitbart UK editor Raheem Kassam are the first candidates to declare their bids to become the party's next leader. The announcements come after Diane James MEP quit the job following just 18 days in the role.
"It has become clear that I do not have sufficient authority, nor the full support of all my MEP colleagues and party officers to implement changes I believe necessary and upon which I based my campaign," she said.
Her decision means Nigel Farage is technically still in charge of the Eurosceptic party. But the right-wing firebrand has ruled out making a full-time return to the top of Ukip.
The party's governing body, the Ukip National Executive Committee, are expected to meet on Monday (10 October). The officials will set a date and rules for a new leadership election.
Woolfe, the early favourite last time around, was barred from running after handing his application form in late. The former barrister was apparently approached by high-profile Tories in a bid to get him to defect to the Conservatives.
"I have been enthused by the start to Theresa May's premiership," Woolfe said. "Her support of new grammar schools, her words on social mobility and the growing evidence that she is committed to a clean Brexit prompted me, as it did many of my friends and colleagues, to wonder whether our future was within her new Conservative Party.
"However, having watched the Prime Minister's speech on Sunday I came to the conclusion that only a strong Ukip can guarantee Brexit is delivered in full and only our party can stand up for the communities of the midlands and the north."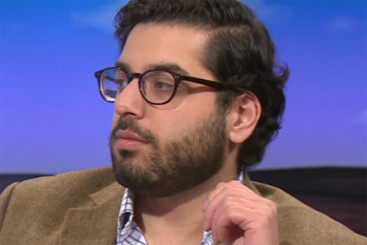 Kassam, a former top aide of Farage's, is using a Donald Trump-esque slogan to promote his campaign, promising to "make Ukip great again".
"This campaign is for those who want Nigel's legacy continued, not those who want to toss everything he achieved away," he said in a statement.
West Midland MEP Bill Etheridge has hinted at running again, while former Ukip deputy chairman Suzanne Evans is eligible to run after her suspension from the party was lifted.
"Never before has it been so essential that Ukip gets its act together and finds a stable, competent, sensible leader to take the fight to both the Tories and Labour, and hold them each to account," she wrote in an IBTimes UK article.
Ukip timeline
November 5, 2010 - Nigel Farage re-elected leader with 60.5% of the vote.
May 22, 2014 - Party gains 27.49% of the vote at European Parliament elections.
August 28 ,2014 - Douglas Carswell, with a majority of more than 12,000, forces a by-election by defecting from the Tories to Ukip and quitting parliament.
September 27, 2014 - Rochester and Strood MP Mark Reckless forces a by-election by announcing his defection to Ukip.
October 10, 2014 - Carswell wins Clacton by-election with a 12,000 majority.
November 20 2014 - Voters return Reckless with a majority of 2,920.
June 23, 2016 - UK votes to leave the EU by a majority of 52%, prompting Mr Farage to stand down as leader again.
September 16, 2016 - Deputy chairman Diane James elected to replace Farage after securing 8,451 votes in a landslide victory.
October 4, 2016 - James quits as Ukip leader after just 18 days in charge.