Ukip leadership hopeful Steven Woolfe speaks about his bid to succeed Nigel Farage
Woolfe tells IBTimes UK he thinks the party could win up to 50 seats at the next general election.
Ukip have claimed two major victories over recent months. Britain voted to break away from the EU and Boris Johnson-backed Vote Leave threw its support behind an Australian-style immigration points system, a policy long championed by Nigel Farage and his supporters. The band of Eurosceptics, sometimes dismissed as eccentrics, had entered the mainstream.
But Farage would soon resign as Ukip leader, saying he wanted his life back, and a contest to replace the beer-guzzling, cigarette-smoking firebrand was launched. North West MEP Steven Woolfe, Ukip's migration spokesman, is favourite to win the top job.
The 48-year-old former lawyer is a familiar face in the UK media and is considered a safe pair of hands. But with the Brexit vote in the bag, what's next for Ukip?
Woolfe told IBTimes UK, in a sit-down interview, that he will target disillusioned Labour voters and concentrate on social mobility as the party's next big battle.
At the centre piece of the planned socially mobility drive is Woolfe's own story – he hails from a Manchester council estate – and his policy to open new grammar schools.
Ukip are the only mainstream party to support the selective schools, but some evidence has suggested the institutions do not boost educational attainment.
"The one thing I can say to the people of the North and the Midlands who voted Brexit and who are tired of the Labour Party leaving them behind, Ukip is now the party for you and your new home," Woolfe said.
"We did it for immigration, we did it for the referendum and now we're going to do it for social mobility too."
The move makes political sense. Ukip had already made considerable gains into Labour territory at the 2015 general election, when the party attracted more than 3.8 million votes. But the first-past-the-post system proved unfavourable, with the party returning just one MP in the shape of Clacton's Douglas Carswell.
The EU referendum provided further evidence that Labour heartlands in the Midlands and the North were fertile ground for Ukip, with Leave polling strongly in areas such as Stoke-on-Trent and Hartlepool. Woolfe claimed Ukip could win up to 50 MPs at the next election under his leadership by "aggressively" targeting seats across the North West, North East and eastern regions.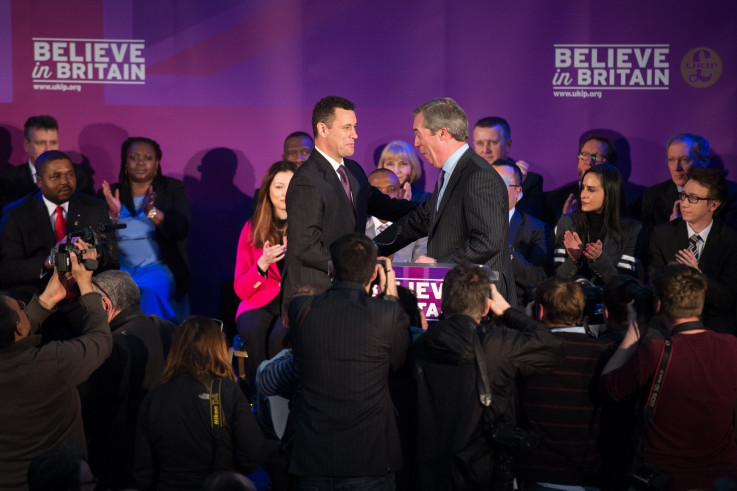 Nigel Farage and Steven Woolfe
Getty
So with the Labour heartlands in his sights, where would Woolfe put himself on the political spectrum? "I no longer believe in the right/left divide anymore. It's something of the past," he argued. "It's a bit like Motorola – I want to be the Samsung and Apple of the future."
Woolfe added: "My biggest concern is that we want to have an economy that treats everybody as fairly and equally as possible to make sure that no one is left behind and that someone is listening to them.
"We're not out there to protect the big corporates ripping us off. We believe in a fair taxation system, we believe in capitalism not corporatism, but more than anything else we believe in people."
But before he can become the champion of Labour's forgotten voters, Woolfe faces allegations that he is not eligible to stand in the leadership contest. Leaked emails, seen by the Huffington Post, reportedly show Woolfe failed to pay his Ukip membership for 15 months.
The lapse would rule him out of the running since the party's rules require candidates to be a member for at least two-years.
But Woolfe told IBTimes UK that he has received confirmation from Ukip's chairman that he has been a "member of good standing" for the past two years and blamed the party's "poor infrastructure systems" for apparently failing to recognise his payments.
"As far as I'm concerned, I am a member and I am capable of standing until they prove to me that I'm not, which is going to be almost impossible for them to do so," he added.
Ukip leadership candidates
North West MEP Steven Woolfe and Ukip's migration spokesman
West Midlands MEP Bill Etheridge and Dudley councillor
North East MEP Jonathan Arnott and former Ukip general secretary
Ramsey councillor Lisa Duffy
Woolfe's comments about internal party structures link to his campaign about professionalising the party, something both Farage and Ukip donor Arron Banks, whose Leave.EU group is endorsing Woolfe, have also called for.
"We've had problems with the National Executive Committee, we've had problems in the way that we have distributed information down to members and getting information back up," the leadership hopeful said.
"What I would like to see is a flat structure across the party that is built very much on divisions that identify fundraising, membership and, most important of all, elections." Woolfe wants better candidate training – "we need to assess our candidates a hell of a lot better than we have been doing" – and promised a more structured 'shadow cabinet' of Ukip spokespeople.
"People will be given designated portfolios, where there will be the opportunity to report back to the shadow cabinet. They will be given responsibilities, when they are launching a policy it will be their programme," he said.
'A rugby club on tour'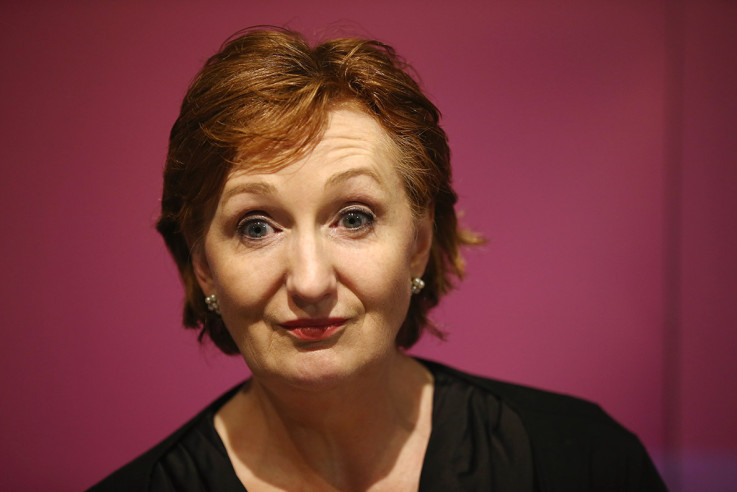 Suzanne Evans
Dan Kitwood/Getty Images
But what about diversity at the top? The party has been accused of being too 'blokey' in the past and Suzanne Evans, a former deputy chairman of the party who is backing one of Woolfe's rivals in the leadership race, claimed Farage used to run the party like a "rugby club on tour".
Woolfe, who is mixed-race, ruled out introducing a quota system. However, he revealed three female Ukip MEPs would be part of his 'shadow cabinet'.
"It's always been the case with Ukip, you rise to the top based off your skill and ability to do so. I'm pleased that the Conservative Party have taken that on-board by having the second woman prime minister in place without having to have quotas. As a consequence of that, we have very successful MEPs," he said.
"What you will see is that those people who are talented – Jill Seymour, Margot Parker, Jane Collins – will all be part of this shadow cabinet."
Woolfe currently faces fellow MEPs Jonathan Arnott and Bill Etheridge in the leadership contest, as well as Ramsey councillor Lisa Duffy, who serves as chief-of-staff to Ukip MEP Patrick O'Flynn. Nominations will close on 31 July, with a new leader being announced on 15 September.
Ukip leadership timetable
Nominations close on 31 July
Candidates will need 50 nominations and pay £5,000 to advance in race
New leader announced on 15 September