Nigel Farage has been compared to Jesus Christ by a top Ukip figure.
Party leader Farage is certainly popular – judging by Ukip's seeming inexorable ascent in to a disruptive electoral force – but could he also be divinely inspired?
That appears to be what Winston McKenzie thinks, after the party's Commonwealth spokesman compared Farage with the Son of Man.
The former boxer - who also admitted he had been hit with several heavy blows during his fight career - likened Farage to Christ during an interview with ChatPolitics.
"Jesus was one man, we're his army. Farage is one man and we're his army," said Mckenzie.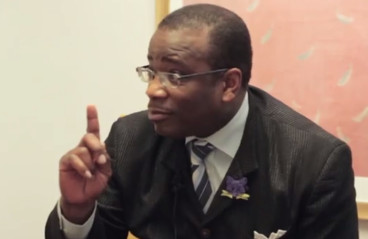 "He can do no wrong, he gets away with it," he continued. "The reason why is because the British public are fed up with being lied to and abused."
McKenzie was the brains behind the party's doomed 'Carnival of Colour' – which was canned when Caribbean performers pulled out upon discovering Ukip was organising it.
He also went a bit 'fire and brimstone' over gay adoption recently, by claiming a same-sex couple raising a child was tantamount to 'child abuse.'
Interestingly, McKenzie also claimed during the interview that he had been on the cusp of being the Conservative party's candidate for Mayor of London – only for Boris Johnson to come along and spoil everything.
"They sacked me by text," McKenzie said, branding the party "deceitful" over the issue.
The question is, will 'Christ-like' Farage begin performing miracles next?
IBTimes UK has asked the Conservative party if it once was McKenzie or Boris Johnson for Mayoral candidate.