The favourite to take over as leader of Ukip has said he suffered two seizures after a fellow MEP "landed a blow" on him in the EU Parliament in Strasbourg.
Speaking from a hospital bed after he collapsed, Steven Woolfe named Ukip defence spokesman Mike Hookem as the man he was in an "altercation" with, which saw him collapse after hitting his head. Hookem denies attacking Woolfe.
Woolfe, 49, said a CT scan at the hospital confirmed there was no sign of a blood clot after he hit his head on a door when Hooken allegedly "lost his temper".
The argument between the pair was reported to be a result of Woolfe admitting he considered defecting to the Tory party.
Woolfe, the bookies' favourite to become Ukip's new leader following the resignation of Diane James after 18 days, is said to have told Hookem to "step outside".
Woolfe told the Daily Mail: "I wasn't bruising for a scrap. I asked to deal with the matter outside of the room because it was flaring up in the meeting and upsetting everybody, and Mike clearly read that totally the wrong way.
"Mike came at me and landed a blow. The door frame took the biggest hit after I was shoved into it and I knew I'd taken a whack and was pretty shaken."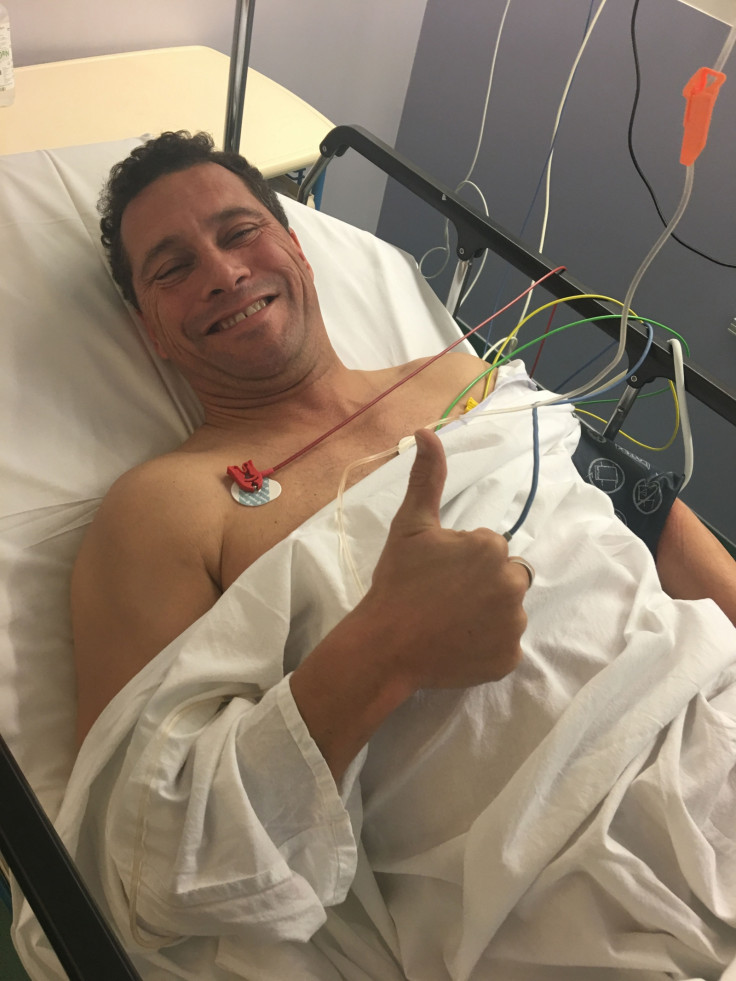 Hookem, a former Royal Engineers' commando, denied Woolfe's side of the incident. He added: "I did not hit Steven and I did not see him hit his head."
A friend of Hookem, 62, insisted it had been a verbal altercation. The friend told the Daily Mail: "In the meeting, Mr Woolfe told Mike that they should 'go outside and deal with this man on man'.
"When they went out, Steven threw the first punch. He then tripped over his own feet and fell over. It was all pretty schoolyard. There is no indication at all that he hit his head."
Acting Ukip leader Nigel Farage has asked party chairman Paul Oakden to conduct an investigation whilst decrying all those who have spoken to the media without witnessing the event as being "extremely unhelpful".
Oakden admitted the conflicting reports into what happened may make it difficult to get to the truth. "I have spoken to people who were there and everything I am being told at the moment would suggest that there were no witnesses. That is going to present a problem," he told BBC Breakfast.
"I hope that we don't end up in a situation where we just have two members here disagreeing on the facts but with nobody else able to corroborate either.
"What I am hopeful of is that we have two members who accept that something happened yesterday that was unfortunate, regrettable, and they, as we all do, will want to move on from it and focus on electing our new leader."
Update: Hookem has again denied hitting Woolfe, describing the dispute as "girl on girl".