Ukraine accuses Russia of deploying nuclear weapons carriers near border
Russian helicopters and drones are also said to have conducted manoeuvres from Crimea.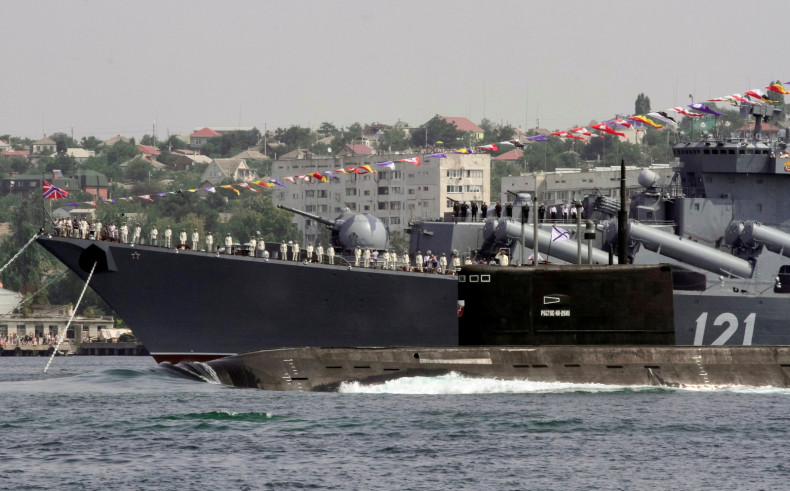 Russian and Ukrainian forces are reportedly beefing up their forces in the border region even as Kiev accuses Moscow of mobilising nuclear weapons carriers. The military build-up has come on the heels of Kiev saying that Russia could invade Ukraine "at any moment".
Speaking to reporters during a media briefing, Vadym Skibitskyi, spokesperson for the intelligence wing of the Ukrainian defence ministry, said: "We do not rule out such a probability [the deployment of nuclear weapons in Crimea]. There are indeed carriers of nuclear weapons in the territory of the Crimean peninsula. These are grounds-based or air-delivered weapons," reported the Unian news outlet.
Skibitskyi added: "Currently, nuclear weapons are stored at depots in the territory of Russia, near Novorossiysk, as well as in other facilities located in European Russia."
Tensions are high in the border region especially among the residents of northern Crimea — the region that became a part of Russia in the fallout of the Ukrainian conflict — as long convoys of Russian weaponry were seen moving. The area where the military movement is taking place in the Crimean peninsula is not far from the Ukrainian mainland.
The Ukraine Today reported that heavy weaponry and anti-tank rocket launchers are being deployed in the region in the presence of scores of Russian military personnel. In addition to that, Russian helicopters and drones are also believed to have conducted manoeuvres from Crimea. "Border guards have recorded flights of nine Russian MI-8 and two UAVs over the temporarily occupied territory of Crimea in proximity to the administrative border. The interactive units of the armed forces have been informed about the facts," the state border guard service of Ukraine was cited as saying.
Responding to the situation, Ukrainian forces are also scaling up their presence by deploying more army units and military equipment near the Crimean peninsula, Kiev authorities have said.
The Crimean peninsula, a former Ukrainian territory, became a Russian territory in 2014 during the height of the Ukrainian unrest. Ever since Crimea broke away from Ukraine, the region has become a focal point of geopolitical tensions in the region.