Russia vows to hit back at US over expanded list of sanctions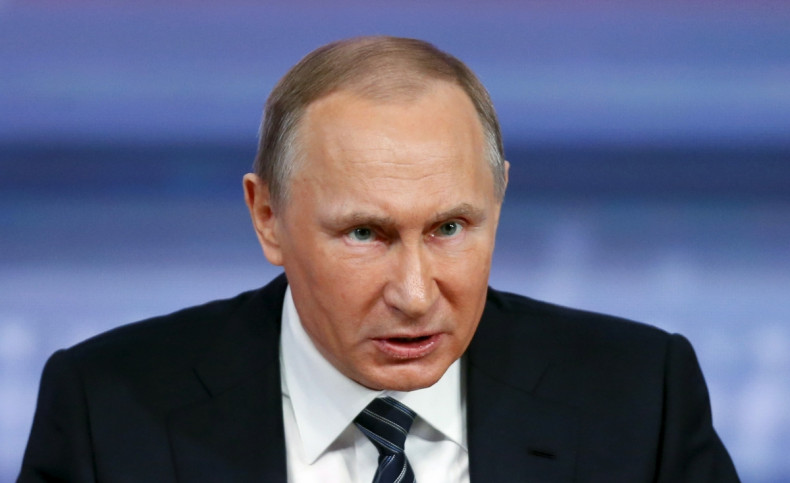 Moscow has accused the US of shooting itself in the foot by expanding the latest list of economic sanctions on Russia which are aimed at allies of President Vladimir Putin. Rebuking Washington's move to implement "unfriendly and illogical" sanctions, Moscow vowed countermeasures.
Kremlin spokesperson Dmitry Peskov said: "This is continuation of the unfriendly line against Russia that runs counter to the logic. This is continuation of the line having the devastating effect for bilateral relations."
"These decisions will be analysed, and possible countermeasures will be considered. As it is known, in such cases the principle of reciprocity prevails," added the press secretary to the Russian president.
Russia was responding to Washington's latest decision to blacklist 34 Ukraine-linked individuals and entities as a mark of punishment for Moscow's interference in Kiev. The US said the sanctions would be lifted once Moscow fully implemented the Minsk joint agreement signed by all the parties involved.
Imposing the clampdown, the US Treasury Department said in a statement: "Today's [22 December] steps support the US commitment to seek a diplomatic resolution to the crisis in Ukraine by maintaining our sanctions on Russia."
"These steps also demonstrate our sustained commitment to a policy of non-recognition with respect to Russia's purported annexation of Crimea, and our intent to maintain Crimea-related sanctions until Russia ends its occupation of the peninsula."
Six of the blacklisted individuals were Ukrainian separatists while 14 had assisted the already-sanctioned Russians. Three banks were among 12 entities which are operating in Russia-controlled Crimea, formerly a Ukrainian territory. The US Treasury has given separate reasons for blacklisting each of them.
Also responding to the US crackdown was Russia's Deputy Foreign Minister Sergey Ryabkov who said: "This is like shooting yourself in the foot in terms of current state of Russian-American relations, which were stalled by Washington. Being aware that all their attempts to influence us through sanctions are doomed to failure, colleagues from Washington nevertheless stick to their delusions."
The US measures were announced a day after the European Union said it was extending the existing economic sanctions against Moscow.