Ukraine: Crimea Chief - Police and Army Will Tell Gays 'What Type of Sexual Orientation They Must Stick To'
Crimean PM Sergei Aksyonov says the LGBT community isn't welcome in the Russia-annexed peninsula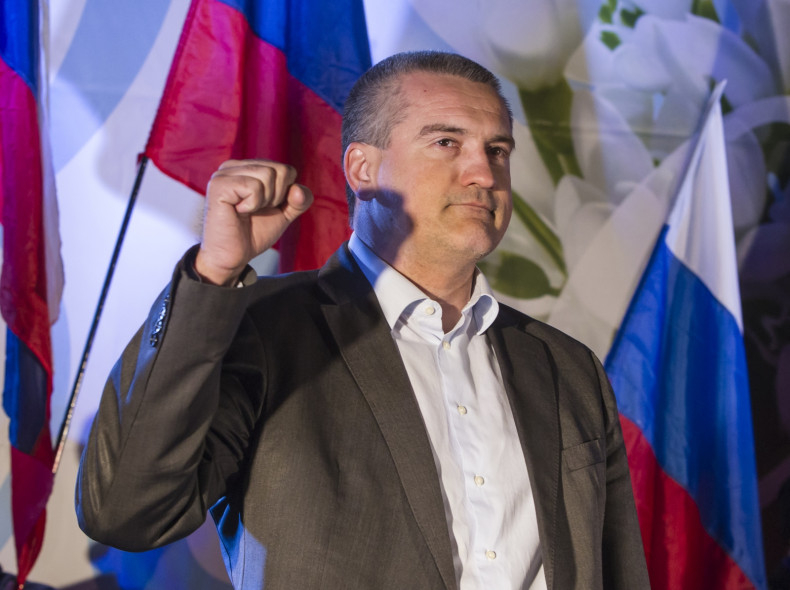 The leader of Crimea has made it clear that the region will follow Russia's lead regarding sexual equality and freedom, saying that gay people will be "educated" on which sexual orientation is better for them by the police and military.
Sergei Aksyonov, the prime minister of the Black Sea peninsula annexed by Russia in March, told a local government session in Simferopol that members of the LGBT community are not welcome in the region.
"We in Crimea do not need such people, and they will never hold their events publicly," Aksyonov said, Interfax news agency reported.
"The police and self-defence [forces] will react quickly and explain within three minutes the orientation one should hold to."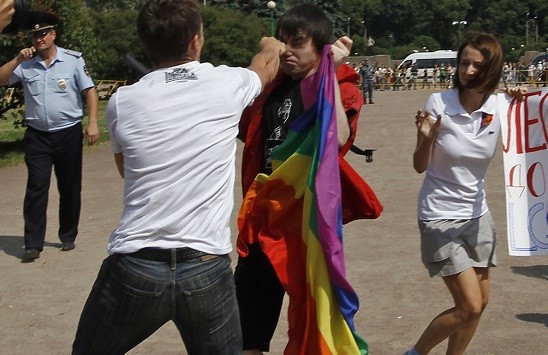 An anti-gay protester clashes with a gay rights activist during a Gay Pride event in St. Petersburg, Russia
Aksyonov, who was installed as prime minister after Russia took over Crimea from Ukraine earlier this year, added that local youths should be taught to foster traditional family values.
Soviet homophobia
His words echoed the agenda promoting traditional Christian Orthodox values that has been pursued by Russian president Vladimir Putin in recent years, which critics say has demonised gay people.
Last year the Russian parliament approved an anti-gay propaganda bill, which was harshly criticised by human rights activists, with LGBT groups alleging that gays and lesbians are systematically oppressed in Russia. The same bill was adopted by Crimea this year.
Similar legislation was to be voted in by the Ukrainian parliament before pro-Russian president Viktor Yanukovych was toppled in a pro-Europe revolution, backed by many LGBT activists, in February.
Ukraine was the first post-Soviet country to decriminalize gay sex in 1991, but homophobic prejudice and incidents still continue to be reported.
Earlier this year, the government also dropped an amendment to a labour legislation that would have barred using sexual orientation as grounds for discrimination.