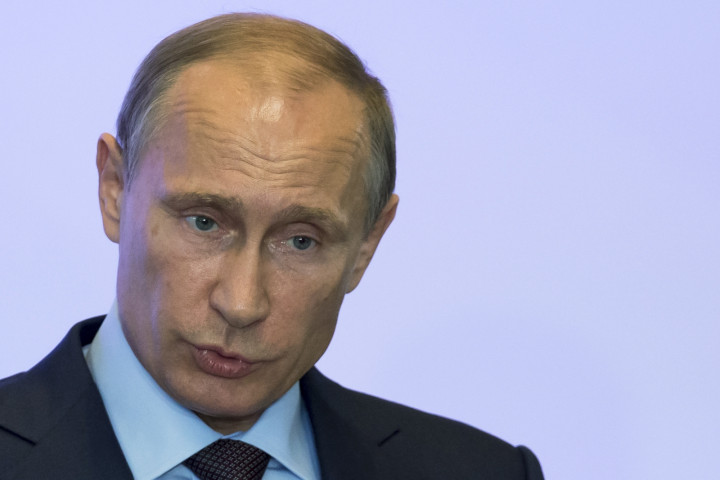 Vladimir Putin's claims that he could take Kiev in two weeks have been taken out of context, accoirding to the Russian president's senior foreign policy adviser.
Yuri Ushakov also castigated EU Commission president Jose Manuel Barroso for violating confidentiality by revealing Putin's comments.
According to Italian newspaper La Repubblica, the Russian leader made the belligerent statement in a phone call with the outgoing EU leader, who is set to be replaced by Luxembourg's former prime minister Jean-Claude Juncker.
But Ushakov said that his president's s statement was "taken out of the context and had a very different meaning". He said that if Barroso had leaked details of the conversation it would be "unworthy of a serious politician" and "incorrect and beyond the bounds of diplomatic practices".
Putin's comments came in response to Barroso's claims that Russia had sent army units into east Ukraine, escalating the conflict.
Ukrainian defence minister Valeriy Heletey wrote on Facebook that a "great war has arrived at our doorstep" comparing it to World War II. Russia's foreign ministry replied saying that it was "hard to believe that such statements can be made by the defence minister of a civilised state".
The reported exchange between Putin and Barroso comes as the Russian leader continues to refer to eastern Ukraine as 'New Russia" or "Novorossiya".
Fears are also growing in Kazakhstan over Moscow's rhetoric towards the country, following Putin's claim that "Kazakhs never had any statehood" and the country was simply "created".
The massing of thousands of Russian troops on Ukraine's border and reports of Russian incursions into Ukraine have put a spotlight on Moscow's intentions in the post-Soviet states bordering the member nations of the Nato military alliance.
UN agencies estimate that more than 2,600 people have been killed in the fighting between pro-Russian separatists and the Ukrainian military since April.