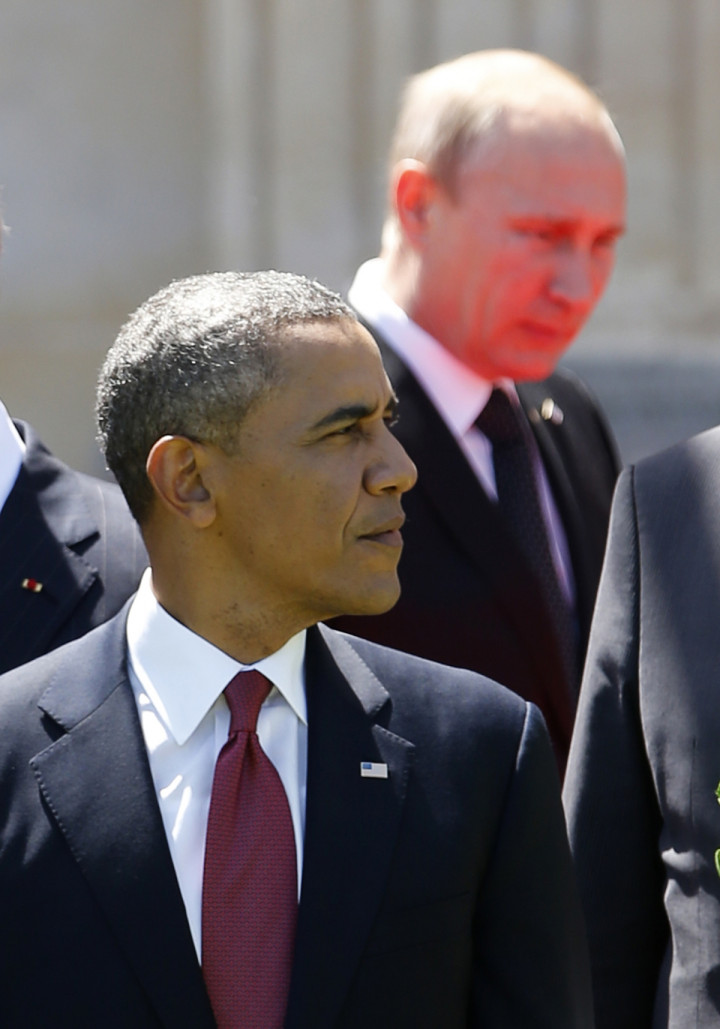 US president Barack Obama and Russian president Vladimir Putin held a brief talk on the sidelines of a lunch for world leaders gathering for the 70th anniversary of D-Day, the White House has confirmed.
The informal conversation, which represents the first face-to-face meeting since the crisis in Ukraine broke out, lasted only 10-15 minutes and took place inside a chateau where world leaders had lunch.
The two chatted about the situation in Ukraine and the crisis in the east of the country, where Ukrainian forces have been battling pro-Russian rebels.
"Putin and Obama spoke for the need to end violence and fighting as quickly as possible," Dmitry Peskov, a Putin spokesman said.
Obama and Putin spoke on the phone several times during the development of the crisis in Ukraine but never met in person. Ahead of the D-Day celebrations, Obama said that if he and Putin had to talk, he would tell the Russian president to engage in talks with Ukraine president-elect Petro Poroshenko, who is about to take office.
"If he does not, if he continues a strategy of undermining the sovereignty of Ukraine, then we have no choice but to respond" with more sanctions, Obama said.
Putin seemed to have listened to the American president's advice as he managed to meet Poroshenko to call for an end to bloodshed and violence in Ukraine.
"Putin and Poroshenko called for the soonest possible end to bloodshed in southeastern Ukraine, and to military operations on both sides -- both by the Ukrainian armed forces and by supporters of the federalisation of Ukraine," Russian news agencies quoted Peskov as saying.
It was "a positive step--a very humble one but it is positive," Peskov added.
Earlier this week, the so-called G-7 group of wealthier nations met without Putin in Brussels. They urged him to recognise the new Ukrainian government and halt support to pro-Russians in eastern Ukraine to avoid further and tougher sanctions.