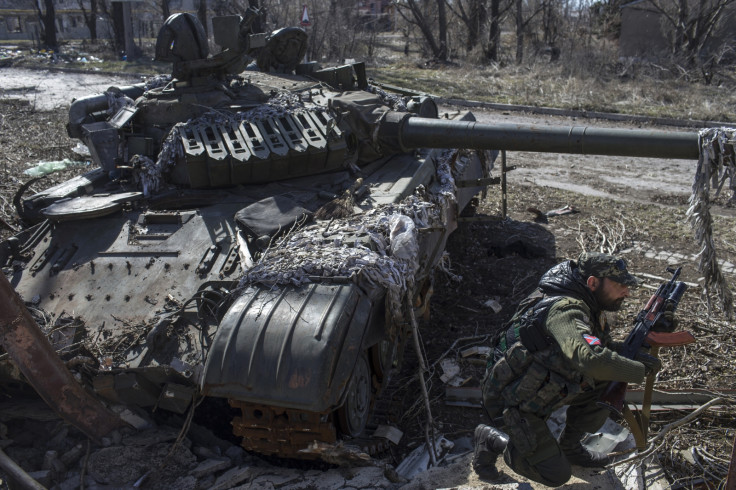 Fighting erupted again in the early hours of Tuesday 14 April between government troops and pro-Russian rebels in eastern Ukraine, despite renewed diplomatic efforts to enforce a truce deal.
Fighting in the region had largely dwindled following the Minsk ceasefire accord signed in February.
Heavy shelling was heard in Donetsk – the capital of the self-declared Donetsk People's Republic – late on Monday evening and in the early hours of Tuesday, despite an agreement reached by the Ukrainian and Russian foreign ministers a day earlier.
In the Luhansk People's Republic, however, the frequency of gunfire exchanges has decreased in over the past 24 hours, after tensions flared early on Monday morning, the head of the Luhansk regional administration Hennadiy Moskal reported on Tuesday.
Six government troops killed
Andriy Lysenko, a Ukrainian military spokesman, told a televised briefing that six government soldiers had been killed and 12 wounded in the past 24 hours.
He added army positions were fired on 26 times near the rebel stronghold of Donetsk.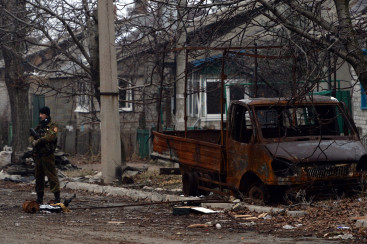 Meanwhile, the rebels reported the army had killed one of their fighters during an attack.
Lysenko also reported civilian casualties, including two teenagers wounded in shelling in the Horlivka area, north of Donetsk.
The death toll is the highest since the Minsk ceasefire was signed.
Fragile agreement
On Monday, Ukraine, Russia, Germany and France agreed in Berlin to call for the pull back of smaller-calibre weapons from the front lines of the conflict.
German Foreign Minister Frank-Walter Steinmeier told reporters all parties had agreed to push ahead with the withdrawal of heavy weapons from the front line and to extend this to other categories of weapons, including tanks, armoured vehicles and heavy weapons smaller than 100 mm calibre.
Steinmeier insisted, however, that the Minsk accord went beyond the ceasefire agreement and must pave the way towards elections in the rebel-held territories.
"If this process stalls, then the Minsk agreement risks possibly coming off the rails ... all sides want to prevent this," he said.
On the ground, however, even the February truce deal that called for a ceasefire and a withdrawal of heavy weaponry appeared to be fragile – something the French, German, Russian and Ukrainian foreign ministers described as of "grave concern".
Associated Press reported a column of at least 10 infantry combat vehicles were moving from the rebel-occupied area on the Azov Sea coast to Donetsk on Tuesday morning.
The conflict has so far claimed more than 6,000 lives and left large parts of the nation's industrial heartland in ruins.