Ukraine Crisis: France Scraps Warship Delivery to Russia ahead of Nato Summit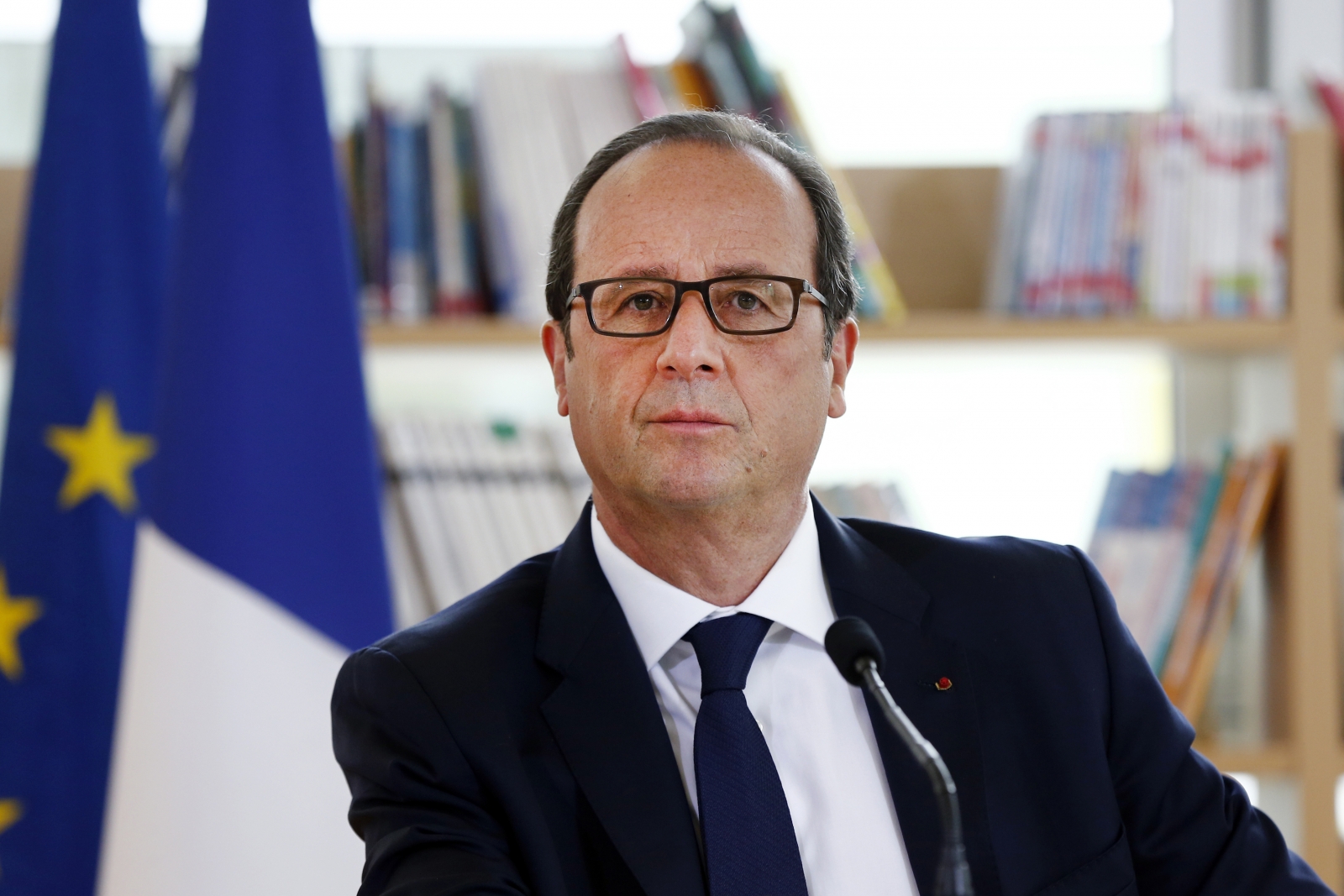 France has announced a U-turn on its controversial decision to press ahead with the sale of two warships to Russia amid the crisis in eastern Ukraine ahead of the Nato summit.
President Francois Hollande said Paris was suspending the delivery of the first of the two hi-tech Mistral helicopter carrier ships to Moscow because of the "serious" situation in Ukraine.
"The President of the Republic has assessed that, despite the prospect of a ceasefire, which has still to be confirmed and enforced, the conditions for France to deliver the first BPC [mistral class ship] are not currently satisfied," the Elysee palace said in a statement.
"The actions carried out by Russia in eastern Ukraine contravene the foundations of security in Europe."
The decision was announced after Hollande convened a special defence panel meeting a day before the start of the Nato summit in Wales.
Paris had previously maintained it was to go ahead with the sale despite criticism and pressure by numerous other Nato members.
The first of the two 200m (656ft) vessels, the Vladivostok, was to be delivered to Russia by late October.
The second ship, somewhat ironically named Sevastopol after the Crimean port city, was instead due to arrive in St Petersburg in 2015.
The mistral deal was signed in 2011 by then-president Nicolas Sarkozy, who hailed it as evidence the Cold War was over and has been credited with the creation of some 1,000 jobs in France.
Hollande's announcement came while the president is struggling to improve his approval ratings and fight off critics saying he has betrayed socialist campaign pledges to pursue a pro-business agenda.
Last week, Prime Minister Manuel Valls resigned and was reappointed and formed a new cabinet to silence three left-wing dissenting ministers who had accused the president of implementing "unjust" austerity policies.
The president was also accused of elitism by his former partner, Valérie Trierweiler, who in her memoirs claimed Hollande hates the poor.
France is struggling to get out of the economic crisis and has recorded no economic growth this year.
Since the election in 2012, Hollande's approval ratings have collapsed to below 20%, making him the most unpopular president in recent French history.