Ukraine Crisis: Hundreds Abducted and Subjected 'to Stomach-Turning Beatings'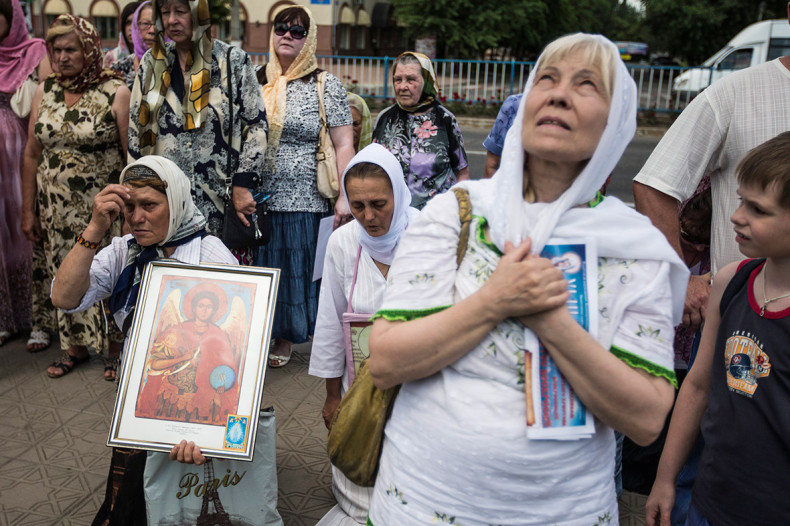 Hundreds of activists, protesters and journalists have been abducted and tortured in eastern Ukraine over the last three months, Amnesty International has warned.
In its new report, "Abductions and Torture in Eastern Ukraine", the Ngo collected "compelling evidence of savage beatings and other torture" perpetrated by separatist armed groups and pro-Kiev forces.
"With hundreds abducted over the last three months, the time has come to take stock of what has happened, and stop this abhorrent ongoing practice," said Denis Krivosheev, Amnesty International's Deputy Director of Europe and Central Asia.
"The bulk of the abductions are being perpetrated by armed separatists, with the victims often subjected to stomach-turning beatings and torture. There is also evidence of a smaller number of abuses by pro-Kiev forces."
The Ukrainian Ministry of Interior has reported nearly 500 cases of abduction between April and June 2014.
The kidnappings took place across eastern Ukraine, in the Donetsk and Lugansk regions, on the border with Russia.
Hanna, a pro-Ukrainian activist, was abducted and tortured by armed men in Donetsk on 27 May. She was held for six days before being released in a prisoner exchange.
She told Amnesty: "My face was smashed, he punched me in the face with his fist, he was trying to beat me everywhere, I was covering myself with my hands... I was huddled in the corner, curled up in a ball with my hands around my knees. He was angry that I was trying to protect myself. He went out and came back with a knife."
Donetsk and Lugansk have been rocked by mounting violence following the outbreak of unrest between pro-government forces and rebels in April.
Both sides have been accused of violating a 10-day ceasefire offered by newly-elected Ukrainian president Petro Poroshenko on 20 June.
At least 30 Ukrainian soldiers are believed to have been killed by a rocket strike in Lugansk on Friday, according to Ukrainian officials.
The rocket strike comes one day after the Ukrainian government launched an "all-out" attack on separatists near Donetsk and Lugansk.